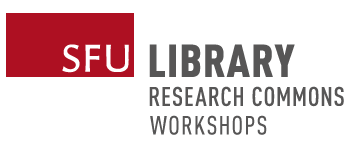 Dates
Friday, September 29, 2023 - 1:30pm to 3:00pm
Location
Burnaby, Bennett Library, Rm 7010, Research Commons
This workshop is currently full and you will be placed on a waitlist.
All times are Pacific Time Zone (Vancouver, BC, Canada).
About the workshop
Python is a popular language for scientific computing, and great for general-purpose programming as well. This introductory course will walk you through the basics of programming in Python. We will cover the main language features – variables and data types, conditionals, lists, for/while loops, list comprehensions, dictionaries, writing functions, and working with external libraries.
Requirements
Setup & Software Installation
Facilitators
Alex Razoumov
Marie-Hélène Burle