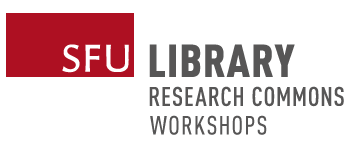 Dates
Thursday, February 2, 2023 - 10:00am to 12:00pm
Location
Burnaby, Bennett Library, Rm 7010, Research Commons
This workshop is in the past and registrations are unavailable.
All times are Pacific Time Zone (Vancouver, BC, Canada).
Tableau is a data visualization tool that is being used to help analyze data and illustrate the patterns and insights behind them. This in-person workshop will introduce researchers and students to Tableau Public, a free access version of Tableau.
 About the workshop
You will leave this workshop with an understanding of how to:
connect datasets to your Tableau workbook;
create a variety of basic chart types (including bar charts, line graphs, and maps);
publish and share interactive charts and graphs.
No prior experience with Tableau is necessary.
 Requirements
Before the workshop, please: