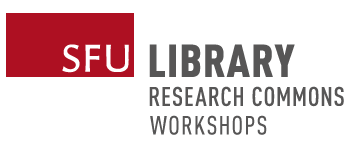 Dates
Thursday, February 23, 2023 - 2:30pm to 4:00pm
Location
Burnaby, Bennett Library, Rm 7010, Research Commons
This workshop is in the past and registrations are unavailable.
All times are Pacific Time Zone (Vancouver, BC, Canada).
About the workshop
While Git is a fantastic tool for version control of software, written content and other collections of small files, it can become unmanageable for large, multi-GB data files. Over the years several different Git extensions that reduce the impact of large files in your Git repository were developed, e.g. git-annex and Git LSF. DataLad builds on this history and is a modern implementation of a free and open-source data management system that supports versioning, collaboration, distributed storage and analysis. In this workshop we will teach you the basics of installing and using DataLad on your computer.
This is an in-person workshop.
Requirements
Facilitator
Alex Razoumov