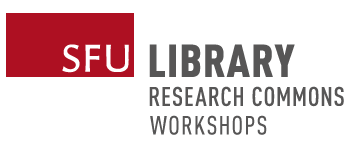 Are you interested in contributing to the public discourse? Would you like your research to be read, understood, and discussed both inside and outside the academy? Learn how you can pitch your work to
The Conversation Canada,
a trusted, independent, international media resource dedicated to highlighting the work of the academic and research community for the public. Publishing with
The Conversation
not only ensures that your work is translated and transmitted to the broadest possible audience; you will also gain access to information about how your work has been read and shared online. Join us for a discussion about author requirements and questions you should ask yourself when developing your story pitch. 
This workshop is facilitated by Scott White. 
Scott White is Editor of The Conversation Canada. Previously, he was Editor-in-Chief of The Canadian Press and Vice-President, Content Strategy and Business Development at Postmedia Network. He has an MBA from the Rotman School of Management at the University of Toronto and is a graduate of the journalism program at Ryerson University.
Upcoming workshops