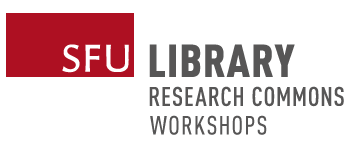 As part of GIS Day 2019, undergraduate and graduate students from any program at SFU have been invited to submit digital or web maps to the SFU GIS Day Student Map Competition. All competition participants will be invited to make a 5-10 minutes presentation during this time. Enjoy light refreshments before the presentations, meet others interested in GIS, and see the maps created by SFU students doing geospatial work. Prizes will be awarded for the strongest maps.
Register for upcoming workshops
No upcoming instances of this workshop found.