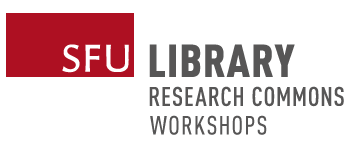 About the workshop
A cornerstone of community-based research is appropriate, respectful, community-led engagement. In this talk, Lyana Patrick will share her experiences engaging with Skookum Lab over the last two years – a social innovation lab convened by the Surrey Urban Indigenous Leadership Committee to look at Indigenous child and youth poverty in Surrey. She will share some of the creative, arts-based community engagement methods used by Skookum Lab and how these approaches supported community-based research during a global pandemic.
This talk is part of a series that will showcase SFU researchers who engage in Indigenous Research Methods. 
 About the speaker
Lyana Patrick is Dakelh from the Stellat'en First Nation and Acadian/Scottish. She has worked in communications and education for over two decades. She was Education Coordinator in the Faculty of Medicine at the University of British Columbia where she worked on curriculum development, managed education programs, and promoted knowledge translation of Indigenous research findings to health care providers and health sciences students. She has worked on evaluation projects connected to Indigenous health and education, including for the City of Vancouver where she helped design community engagement for a municipal poverty reduction strategy. She received a Vanier Canada Graduate Scholarship to pursue a PhD in the School of Community and Regional Planning where in 2019 she became the first Indigenous PhD graduate. Read more about Lyana Patrick.
Land acknowledgement
Elder Margaret George
Skawahlook First Nation 
Elder Margaret was born in Skawahlook First Nation and was raised in Ruby Creek by her grandparents. She attended school on her reserve and graduated from UBC. She has been involved in a variety of events and activities within the Tsleil-Waututh community, where she lives, and is very active in the broader Vancouver community area as well.
Margaret is one of the Elders in the SFU Elders Program where she enjoys working with SFU Indigenous students and the broader SFU community.
Upcoming workshops