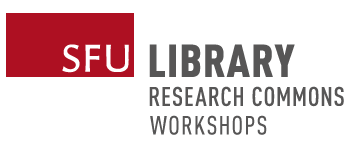 Dates
Tuesday, June 20, 2023 - 10:30am to 12:00pm
Location
via Zoom (link will be sent to participants 24 hours before the workshop/event begins)
Registration dates
open until Monday, June 19, 2023 - 6:00am
All times are Pacific Time Zone (Vancouver, BC, Canada).
About the workshop
Sdahl Ḵ'awaas, Lucy Bell is a Haida Nation-based scholar who upholds traditional knowledge in her graduate studies.  Lucy's PhD research on Haida museology is participatory action-based and auto-ethnographic, which are Indigenous ways of doing research. Her research methodology includes honouring Haida values of respect, truth, making it right, humour and joy. Lucy will share her Haida methodology approach.

This talk is part of
Indigenous Research Methods in Action
, a 
series
 that showcases SFU researchers who engage in Indigenous Research Methods. 
 About the speaker
Sdahl Ḵ'awaas, Lucy Bell
belongs to the Tsiits G'itanee Eagle clan of the Haida Nation. Her Master's thesis focused on ancestral ways to strengthen the Haida language. Her PhD studies is telling the story of Haida repatriation as reconciliation. She is a Nation-based scholar, having learned Haida traditions from many Haida elders.
She has taken this knowledge with her in her academic journey. Lucy's research is grounded in a Haida methodology, philosophies and values, bringing a Haida approach that honours her Ancestors. 
Land acknowledgement
Elder Marie Hooper, kʷikʷəƛ̓əm (Kwikwetlem First Nation)
Marie Hooper is an elder from Kwikwetlem First Nation. Recently she has moved onto the nations reserve, so she can connect better with her Indigenous culture. This has, and will keep her connected with her culture. She keeps her knowledge of the history of the nation and its families. This is passed down from her ancestors, grandmother, aunts, uncles, cousins and mother who is 96 years old and all of whom have lived on the reserve lands and territories.
Marie who was born in the UK, immigrated to Vancouver, B.C. in 1967. Her background is Coast Salish, English, Scottish and Portuguese.
Marie has studied at B.C. Institute of Technology and Kwantlen Polytechnic University. Her qualifications include Indigenous Environmental Archeology, Ecologic Engineering, and Guardian of the Indigenous lands and territories.  
Marie is a mother of four and grandmother of nine. Her passion is to bring residential awareness into the school system, or wherever she can bring up the subject asking individuals, "What do you know about residential schools?" Only learning about residential schools five years ago, and bringing awareness, help Marie process the trauma her family and others have endured.