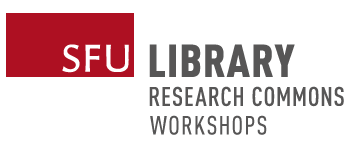 Dates
Tuesday, May 30, 2023 - 1:00pm to 2:30pm
Location
via Zoom (link will be sent to participants 24 hours before the workshop/event begins)
This workshop is in the past and registrations are unavailable.
This workshop has been cancelled.
All times are Pacific Time Zone (Vancouver, BC, Canada).
About the workshop
Storytelling has been a grounding practice for Tsatia Adzich throughout her life, long before she was introduced to it as an Indigenous research method. In this talk, Tsatia will trace the evolution of her engagement with storytelling practices from her childhood in Northern BC with her family, to her Masters research with urban Indigenous peoples in Siberia, Russia, to her current research with urban Indigenous community members in Surrey, BC. She will ground her talk in wahkohtowin, the Cree-Metis framework of kinship and the relational accountability it imbues in all that Cree-Metis peoples create or pursue, and how she is employing storytelling methods in urban Indigenous communities to uphold these responsibilities.
This talk is part of Indigenous Research Methods in Action, a series that showcases SFU researchers who engage in Indigenous Research Methods. 
 About the speaker
Tsatia Adzich is Cree-Metis (Tri-River Metis community) on her mothers side, and Montenegrin/English on her fathers side. She graduated from SFU in 2016 with her BA (Honors) in Communications and First Nations Studies, from UVic in 2017 with an MA, from UNBC with her second Masters degree in Interdisciplinary Studies (Geography, Political Science, and Gender Studies) in 2019, and began her PhD at SFU in 2020 in Geography. Tsatia is currently a Community Ambassador with the Surrey Urban Indigenous Leadership Committee's (SUILC) Skookum Surrey, and is deeply connected and accountable to the urban Indigenous community in Surrey. Her PhD will contribute to emerging discourse on Indigenous urbanism by exploring the relationships between urban peoples and host nations in Surrey through beadwork.
Land acknowledgement
Elder Marie Hooper, kʷikʷəƛ̓əm (Kwikwetlem First Nation)
Marie Hooper is an elder from Kwikwetlem First Nation. Recently she has moved onto the nations reserve, so she can connect better with her Indigenous culture. This has, and will keep her connected with her culture. She keeps her knowledge of the history of the nation and its families. This is passed down from her ancestors, grandmother, aunts, uncles, cousins and mother who is 96 years old and all of whom have lived on the reserve lands and territories.
Marie who was born in the UK, immigrated to Vancouver, B.C. in 1967. Her background is Coast Salish, English, Scottish and Portuguese.
Marie has studied at B.C. Institute of Technology and Kwantlen Polytechnic University. Her qualifications include Indigenous Environmental Archeology, Ecologic Engineering, and Guardian of the Indigenous lands and territories.  
Marie is a mother of four and grandmother of nine. Her passion is to bring residential awareness into the school system, or wherever she can bring up the subject asking individuals, "What do you know about residential schools?" Only learning about residential schools five years ago, and bringing awareness, help Marie process the trauma her family and others have endured.
We have had to cancel the event on May 30 and we are working with the speaker to reschedule.