On this page
Welcome!  This course assignment guide outlines potential resources for your assignment. If you need further help, please contact Yolanda Koscielski, ysk6@sfu.ca or Ask a librarian through our various service points, including online chat.
Journal articles
For searching tips, please see our Library Guide: How to find journal articles
Academic journal articles on organized crime can be found in both the library's catalogue, as well as subject-specific databases for Criminology.
Subject-specific databases
Subject-specific databases offer you more control and precision in your searches. These databases will also contain articles that are not necessarily listed in the library's catalogue, as the catalogue is not comprehensive.
The catalogue will provide a much broader search - scanning millions of records. This is particularly useful when searching for unique terms and proper names across multiple sources, such as the names of particular gangs. However, you may receive an overwhelming number of search hits, and it may be more challenging to obtain relevant results.
In many cases, it is therefore recommended that you use both the catalogue (and other large databases such as Google Scholar) and subject-specific databases for your research. 
This is one of the extremely rare current journals that is only available in print! The entire journal archive starting from 1993 can be found on the 6th floor of the Burnaby W.A.C. Bennett Library. Journals are organized on the library shelves by journal title (no call number required).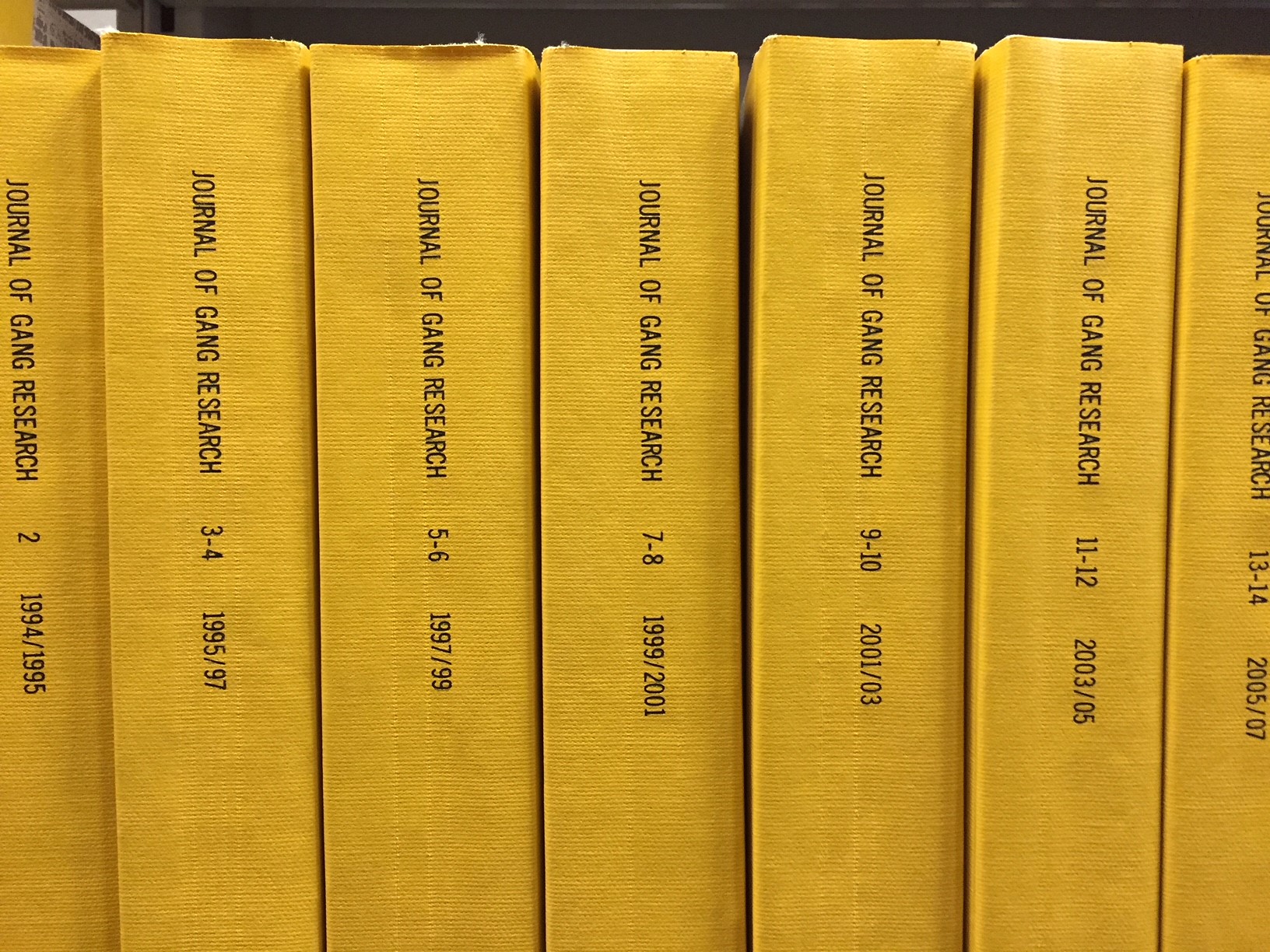 About: "The Journal of Gang Research is an interdisciplinary journal and it is the official publication of the National Gang Crime Research Center (NGCRC). It is a peer-reviewed quarterly professional journal and the editors are well-known gang researchers or gang experts."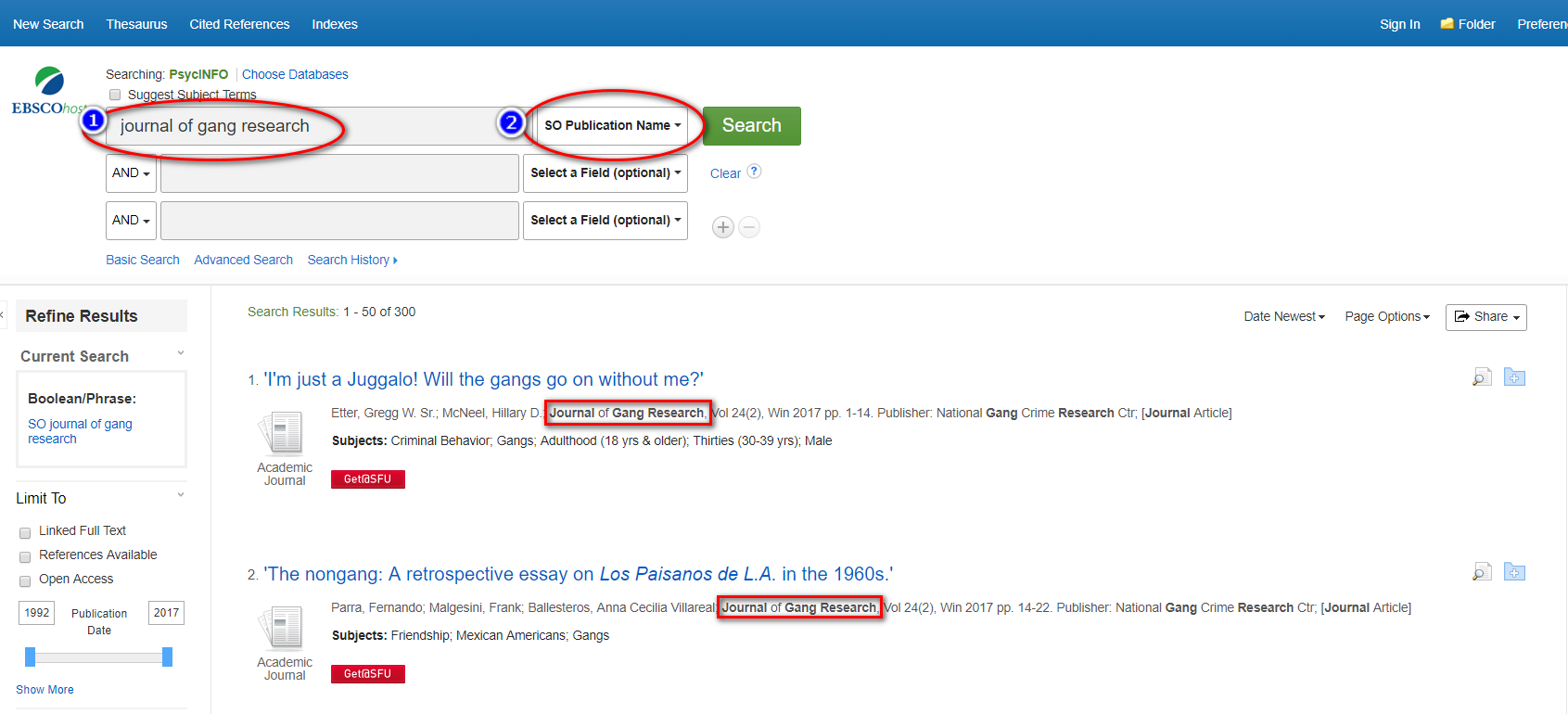 Books and encyclopedias 
Encyclopedias contain useful overviews of organized crime topics written by academics or other experts in the field.
Books may contain in-depth chapters on your topic, and point you to further journal articles from their bibliographies. 
Both can be found by searching in the library catalogue.
Examples:
A unique and reputable resource which features in-depth entries on Criminology topics, with lists of key readings under each sub-topic. Entries for other subjects modules, such as Cinema and Media studies, may be of interest as well (e.g., the entry, Gangster Films) . 
Policy papers
Canadian Electronic Library: Canadian health and public policy documents, curated in one portal. 
Many government websites contain policy papers and useful reports, some of which are not indexed in search engines. Try a keyword search such as "gang" or "organized crime" on these websites. Examples:
Media
SFU Library provides access to numerous news and media databases. You can use these to review how a crime was covered in the news media.
Top news and media sources for Canadian content:
Top news sources for international content: 
See our in-depth guide: Media literature review guide: How to conduct a literature review of news sources.