On this page
---
How to spot fake news in eight simple steps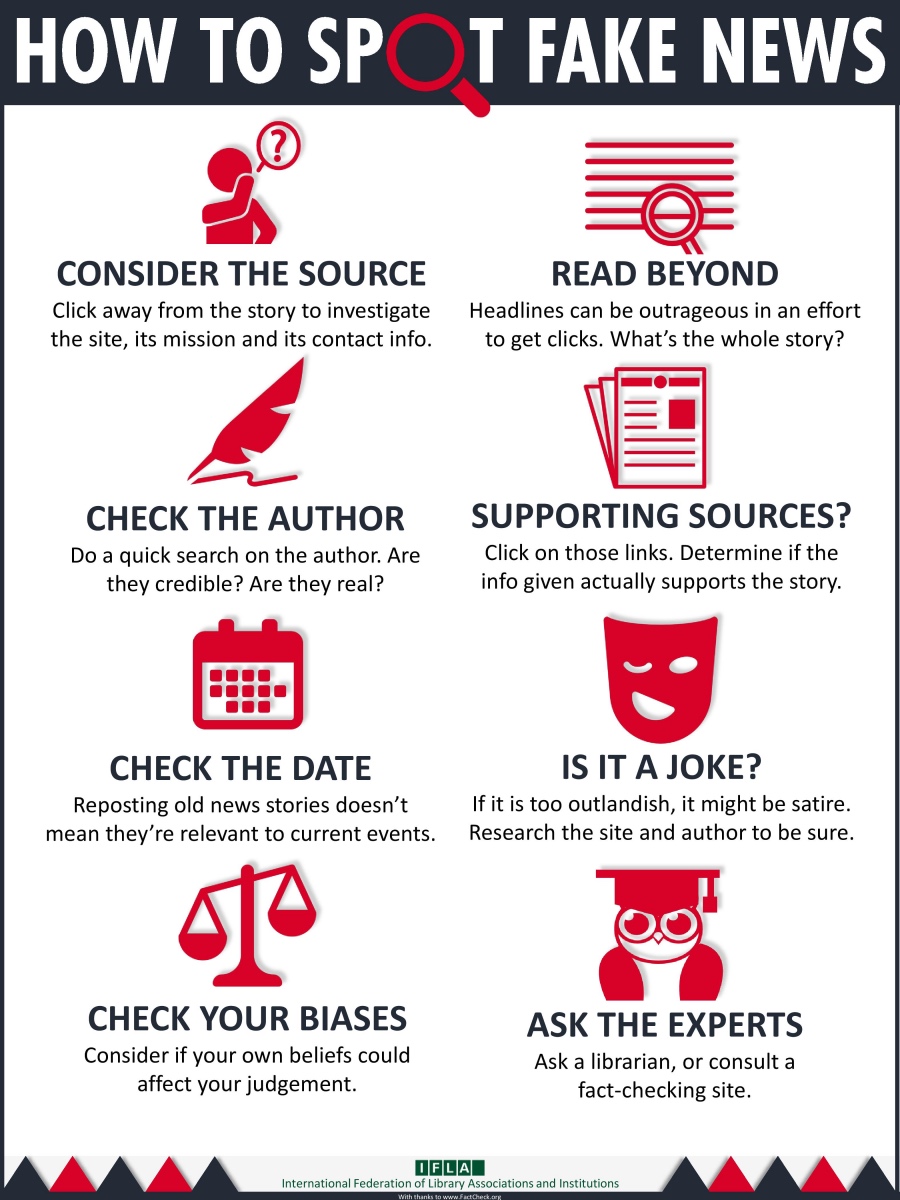 How to spot fake news in eight simple steps (text version)
---
Watch a video -- or a try a quiz
---
Tips for interpreting breaking news
---
Further resources
Tools and strategies from journalists 
See also the Canadian Association of Journalists' Principles for Ethical Journalism document. 
The BBC (in the United Kingdom) covers current misinformation and false claims in international news in their weekly Reality Check feature. 
---
Attribution: About the How to Spot Fake News infographic
The International Federation of Library Associations and Institutions (IFLA) created this infographic (based on FactCheck.org's 2016 article How to Spot Fake News). "Download, print, translate, and share – at home, at your library, in your local community, and in social media networks. The more we crowdsource our wisdom, the wiser the world becomes. You can also check out FactCheck.org's video based on the article."