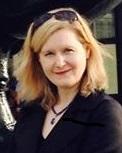 Position
User Experience Librarian
Department
Digital Library Services
Public Email
janis@sfu.ca
Office Hours
Usual working hours Monday to Friday, 8-4, but not always in person. Best to contact me by email.
Please Note
Usability, content strategy, and other website issues
Digital Library Services has overall responsibility for the Library's online presence -– so feel free to contact me directly with usability and content strategy comments, problems, suggestions, or questions.
Research or citation help
For immediate assistance or help with research or citations, contact us via one of our Ask A Librarian services.