You can find many types of sources online, including websites, webpages (parts of websites), blog posts, articles, and reports or other files (often PDFs) downloaded from websites. Depending on the type of source you use, you may have to follow different formatting guidelines. 
It is important to check the guidelines for the citation style your instructor requires for your assignment. Each citation style (such as APA or MLA) will have different formatting and style rules that must to be followed. 
This page will help you to identify elements of a webpage for writing a citation.
For the best printing results for this guide, use the printer-friendly PDF format.
Typically you need an author, publication date, title of the article, name of the website organization (i.e. who owns it), and a URL for a webpage citation.
Elements of the webpage to use in your citation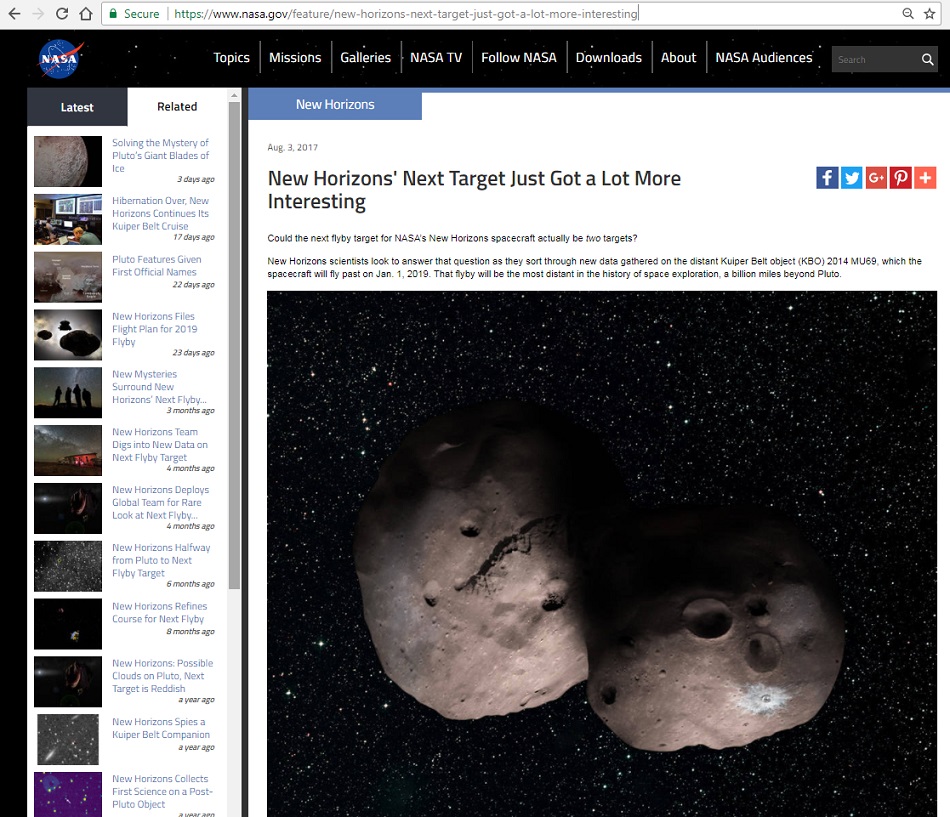 Author:  No author information is given
Article title: New horizons' next target just got a lot more interesting
Date: August 3, 2017
Organization: NASA
Webpage URL: https://www.nasa.gov/feature/new-horizons-next-target-just-got-a-lot-more-interesting
Website URL: www.nasa.gov
Sometimes pieces of the information may be missing, such as author or date.
Authors may also use screen names (noms de plume or pseudonyms), be listed as anonymous, or the content may have been created by the organization.
Check your
citation style
for what to do when there is
no author or no date
given. 
 More help