In Canada, copyright protection for most types of works lasts for 50 years after the end of the year in which the creator dies. When copyright expires, those works enter the public domain, meaning there are no longer any restrictions on their use.
Works in the public domain can be used by anyone, in any way, without permission or payment. Please note that in other countries (e.g., the United States), copyright may last for a different term, so works in the public domain in Canada will not necessarily be free from copyright elsewhere.
Works created by authors, artists, musicians and other creators who died in 1967 entered the Canadian public domain on January 1, 2018. These include:
John Coltrane (jazz saxophonist, composer)
Barbara Freire-Marreco (anthropologist)
Che Guevara (revolutionary, physician, author)
Woody Guthrie (folk musician)
Jaroslav Heyrovský (chemist, inventor)
Edward Hopper (painter)
Langston Hughes (author, activist)
Mohamed Khider (politician, revolutionary)
René Magritte (painter)
Vincent Massey (Governor General of Canada, 1952-1959)
Katharine McCormick (biologist, suffragist)
Malcolm Norris (Métis leader, activist)
J. Robert Oppenheimer (physicist)
Dorothy Parker (author)
Gladys Porter (politician)
Halina Poświatowska (poet)
Alice B. Toklas (author)
David Unaipon (inventor, author)
More information about authors and creators whose works entered the public domain in Canada this year is available at 1967 deaths (Wikipedia). The Public Domain Review includes creators entering the public domain in Canada as well as other countries in its Class of 2018 post.
For more information about the public domain, and copyright in general, visit Copyright at SFU or contact the Copyright Office (email).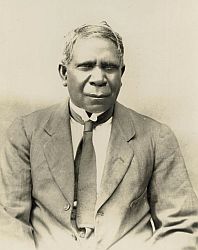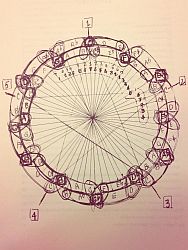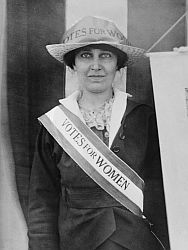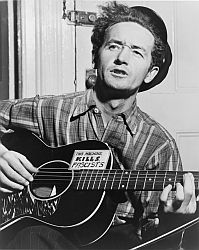 Image credits: (top) Nighthawks by Edward Hopper, 1942; (above, left to right) David Unaipon, photographer unidentified, 1924; the "Coltrane circle" by John Coltrane, based on the Circle of Fifths; Katharine McCormick by Bain, 1913; Woody Guthrie by Al Aumuller, New York World-Telegram and the Sun, 1943.