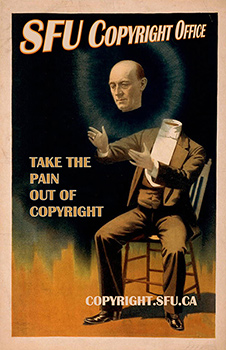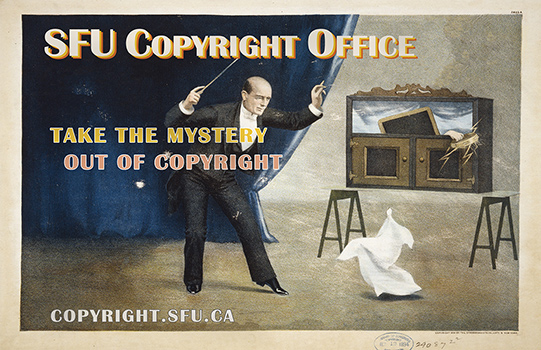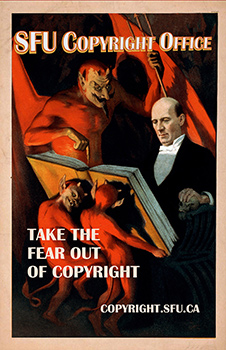 This SFU Copyright Office campaign is based on posters advertising the shows of American magician Harry Keller in the 1890s. The posters were created by the Strobridge Lithographing Company.
When a work's copyright protection expires, the work enters the public domain. This means it can be freely copied and used by anyone in any way, without permission or payment. It's unclear whether the posters would have been protected in Canada under the copyright legislation in the 1890s, but if so they would have long since passed into the public domain. In the United States, where they were created, they have also passed into the public domain.
These and other Harry Kellar posters can be seen at the Public Domain Review and the US Library of Congress websites.
We hope you enjoy our versions of these posters--let us know what you think!