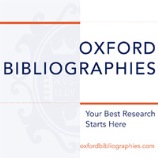 Oxford Bibliographies
A fantastic place to start research. List of suggested readings on various topics, selected and annotated by experts.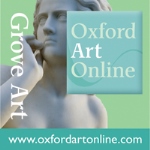 Oxford Art Online
Comprehensive reference source for anything relating to visual art.
Other types of reference sources
Chronologies list historical events in the order they happened. Useful for placing events and people in their historical context.
Concordances list the words used by an author in a particular work or a body of work and their immediate context. Useful for close textual analysis.
Digests are a summarized collection of works in a subject area, most often used for summaries of legal cases on a particular topic.
Directories provide listings and contact information for organizations or individuals in a particular field.
Thesauri list words with similar meanings (synonyms) and sometimes opposite meanings as well (antonyms). Specialized thesauri can also be used to find additional keywords to search with in particular disciplines or databases.