Join the Dean of Libraries this fall to share your ideas and questions
You are invited to talk:library, an informal conversation with the Dean of Libraries -- with food and drink, at one of the three campus libraries.
Belzberg Library (SFU Vancouver) October 30th
11:30 - 12:30 Tuesday October 30th, in Room 1002, Student Learning Commons, Belzberg Library. Lunch provided.
W.A.C. Bennett Library (SFU Burnaby) October 31st
12:30 - 1:30 Wednesday October 31st, in Room 3008 (main floor), Bennett Library. Lunch provided.
Fraser Library (SFU Surrey) November 13th
12:30 - 1:30 Tuesday November 13th, in Room 3695, Student Learning Commons, Fraser Library. Lunch provided.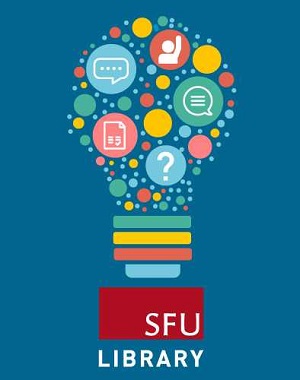 Can't make it in person?
You can also sign up to answer occasional survey questions about the Library, and for invitations to future events.
Date(s)
October 30, October 31, November 13
Registration information
Sign up here to attend -- or to receive future invitations and the occasional survey question on Library services.  
Contact for further information