Applications are invited for the Eric Swanick Special Collections Travel and Research Grant, which will help defray costs for researchers travelling to work with material from SFU's Special Collections and Rare Books division. The grant is supported by the Eric Swanick Special Collections Travel and Research Grant Endowment, established in 2017 with gifts from colleagues and friends of the longtime SFU Special Collections Librarian in honour of his 2015 retirement, and from donors in support of Special Collections and Rare Books at the W.A.C. Bennett Library.

This endowment was established to recognize Eric Swanick's significant contribution to the development of Special Collections at the SFU Library. Eric's tremendous legacy of collections at the SFU Libraries includes the history of the book; BC literary, social and political materials; and the Vancouver punk collection, among others. Under his leadership, Special Collections became renowned for its events featuring prominent collectors, authors, printers and researchers.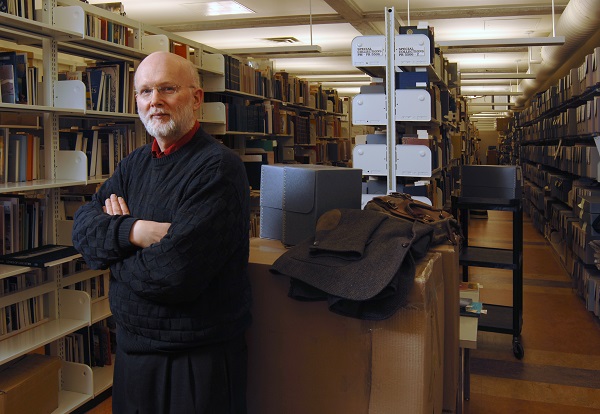 Details
Two or more grants, valued at a minimum of $500 each, will be offered annually to researchers wishing to travel to Simon Fraser University to access material at Special Collections and Rare Books.
The grant recipients will be expected to bear the costs of their travel and will be reimbursed after completion of their trip, and only after providing verification of the expenses related to their travel. Acceptable receipts may include:
Travel expenses (airfare, train or bus fare); and
Accommodation (hotel or temporary rental, i.e., Airbnb bill)
How to apply
Application packages must be received at least one month before date of travel and should include:
a summary (no more than two pages) describing the research being undertaken;
a brief letter explaining how the opportunity to visit SFU's Special Collections will enhance their work and which collection(s) in particular they wish to access; and
a budget outlining their anticipated costs to travel to access SFU Special Collections.
Packages should be sent via email to library@sfu.ca.
Contact for further information
Melissa Salrin, Head, Special Collections and Rare Books. Email: msalrin@sfu.ca