On this page
Donated to the Simon Fraser University Library in 2011, the Grace McCarthy fonds (MsC 168) includes 89 scrapbooks compiled by McCarthy, the Social Credit MLA who became cabinet minister and deputy premier.
These scrapbooks include photographs, correspondence, clippings, press releases, and other ephemera dating from 1960-1991 and provide a snapshot of her political career and contributions to British Columbia's political, cultural, and economic development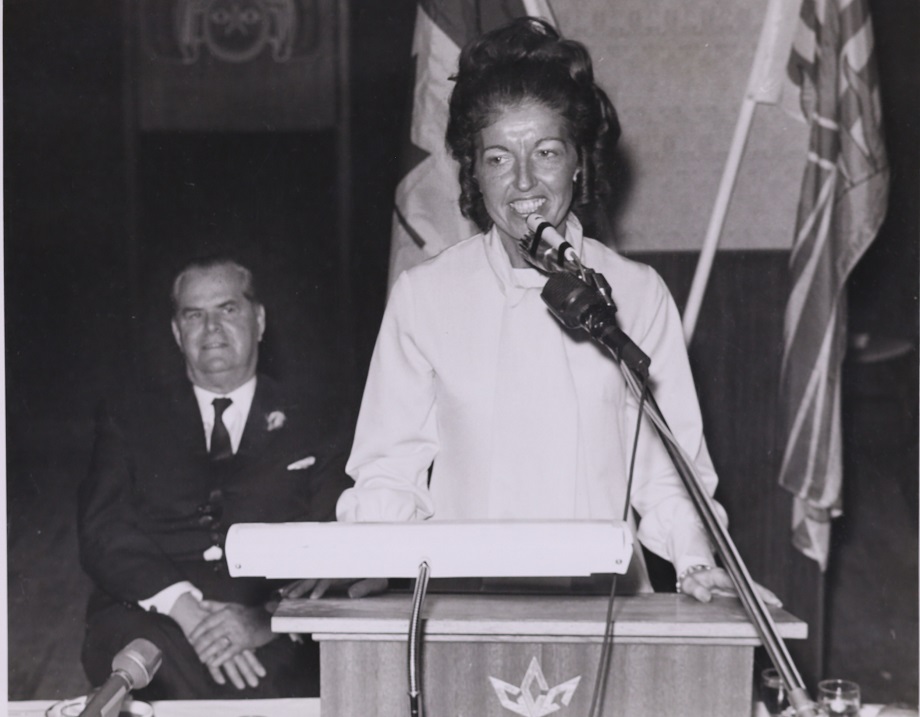 Grace McCarthy giving a speech ca. 1970. Image MSC168.2-001
Collection history
Grace McCarthy (1927-2017) was a successful business woman turned Social Credit politician whose work significantly impacted British Columbia and the Lower Mainland in particular. During her career, she served as a Vancouver Parks Commissioner, MLA and cabinet minister. As deputy premier, her portfolios included economic development, provincial secretary, human resources, social services, and tourism.
McCarthy's efforts to promote British Columbia made her well regarded across the political spectrum. As the first woman in Canada appointed deputy premier, she was a pioneer whose successes laid a foundation for future women in provincial politics. Her work in lobbying for and preparing the city for the World Exposition in 1986 ushered in Vancouver's modern era and changed the landscape of the city forever.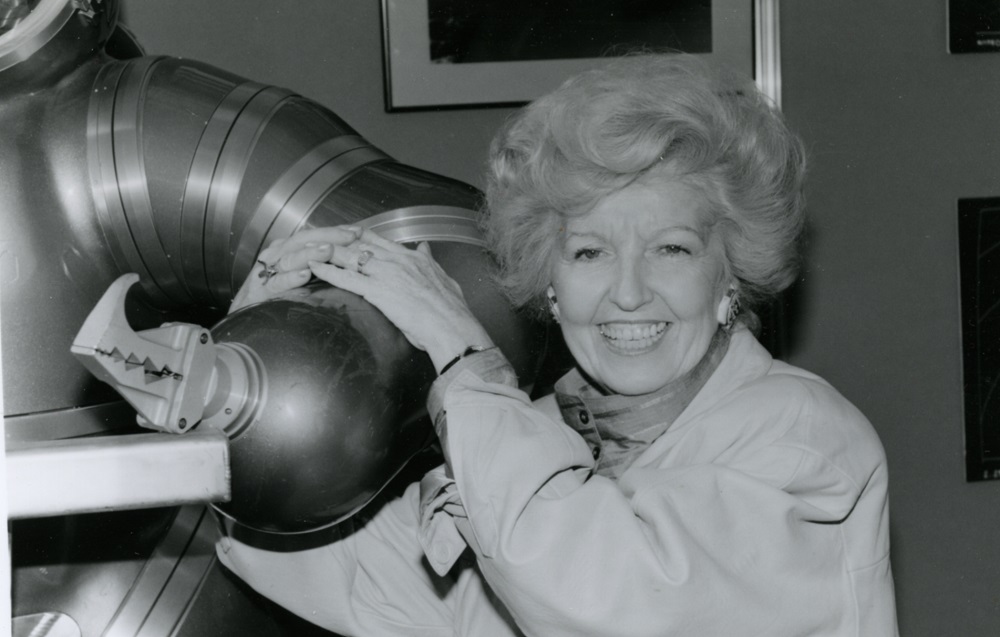 Grace McCarthy ca. 1988. Image MSC168.73-021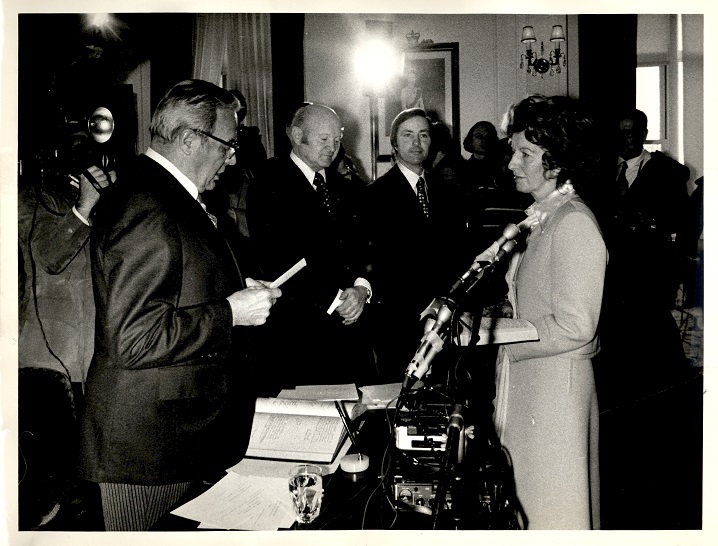 Grace McCarthy appointed as the Provincial Secretary in 1975. Image MSC168.88-001
Highlights
Dating from 1960 to 1991, the scrapbooks document:
Grace McCarthy's terms as MLA for the Vancouver-Little Mountain District, including speeches, transcripts, correspondence, and photographs
Social Credit political campaigns, including meeting minutes, newsletters, and other publications
Lobbying efforts to bring Expo '86 to Vancouver
Beautification projects such as securing lighting of the Lions Gate Bridge
Contributions to B.C. tourism including "Smile" and "Super, Natural British Columbia" campaigns and film promotion
Establishment of the SkyTrain as a rapid transit system
Economic development including the construction and opening of the Vancouver Trade & Convention Centre
Social welfare and child welfare policy work, including initiation of Canada's first toll-free help line for abused children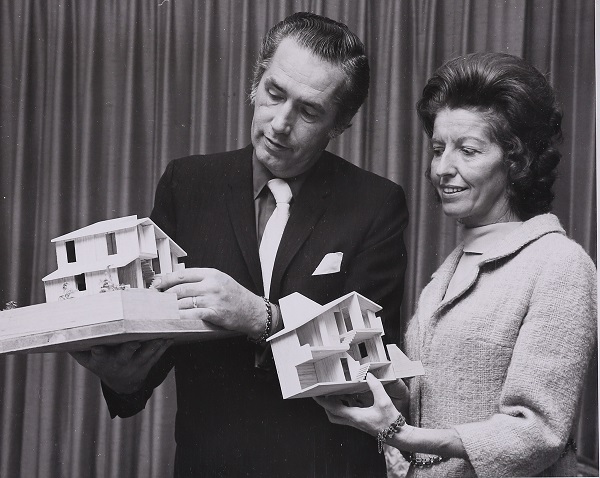 Grace McCarthy and Vancouver Mayor Tom Campbell photographed on occasion of announcement of low-cost housing project in 1970. Image MSC168.2-013
Grace McCarthy with Prince Charles during reception at Bayshore Inn, March 31, 1980. Image MSC168.32-103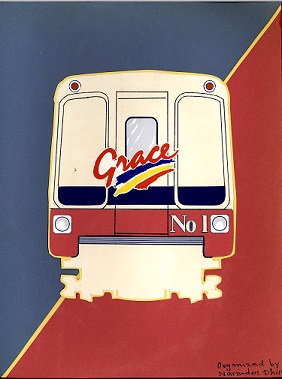 Graphic image of the Skytrain from a card created for Grace McCarthy by the Skytrain staff. Image MSC168.72-193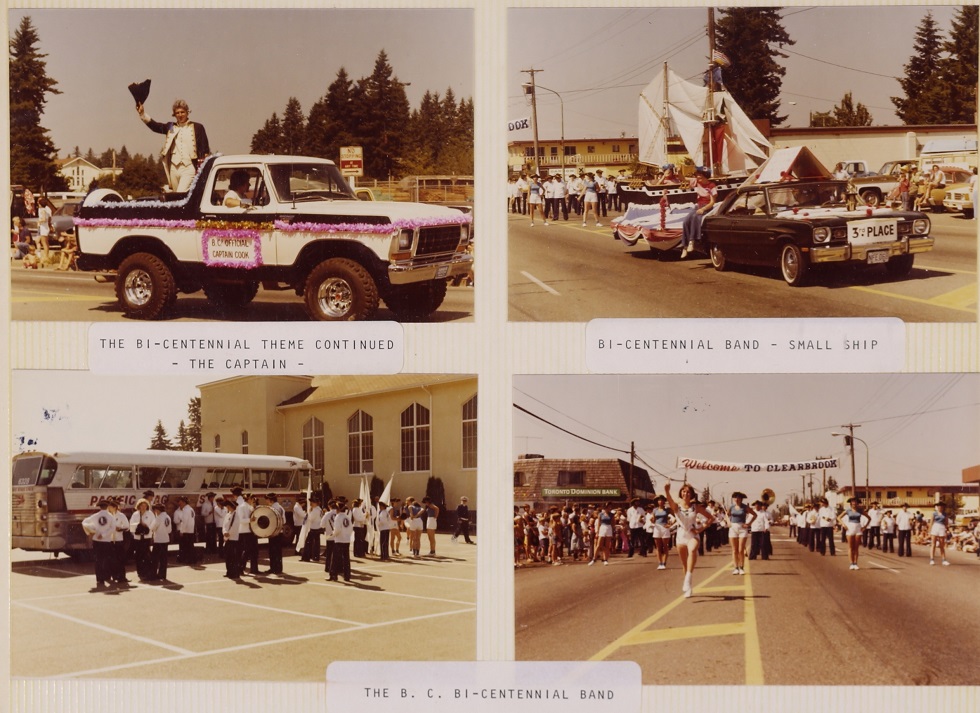 Images of the Clearbrook Days parade in Abbotsford in 1978. It was one of the events organized for the Captain Cook Bi-Centennial celebrations. Image MSC168.15-011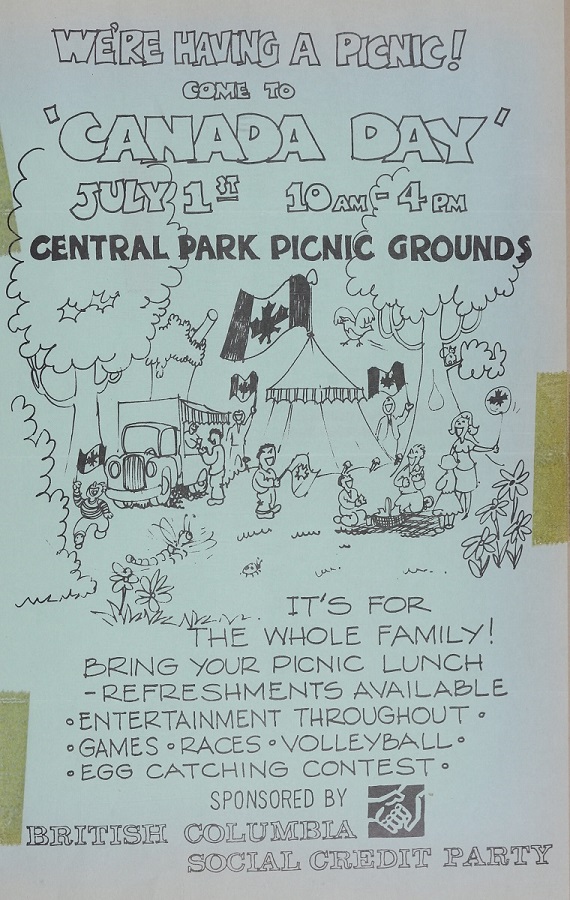 An invitation to a picnic in Central Park on occasion of the Canada Day celebrations in 1975. Image MSC168.7-042
Digital collection
89 scrapbooks have now been digitized and made available online with the assistance of the Irving K. Barber Learning Centre's "B.C. History Digitization Program" and the family of Grace McCarthy.
Educational and not-for-profit use of the images is encouraged -- please see the collection page for more details.