Black History Month events
An un/settling event: Readings & Reflections on Black Art, Identity & Place
Join us for a free, online event featuring Chantal Gibson and Otoniya J. Okot Bitek in conversation with Ebony Magnus. In November 2020, a 240 square foot literary art installation was mounted on the streetfront windows of Belzberg Library at the intersection of Hastings and Richards in downtown Vancouver. Made possible by the pandemic-induced closure of the library, the piece offers commentary on the ongoing displacement of peoples and systemic inequity that permeates the social landscape. Collaborators Gibson, Okot Bitek, and Magnus will discuss what it means for representations and imaginations of Black women to occupy geographical and intellectual real estate in the world today. Presented by SFU Library, SFU Faculty of Communication, Art and Technology, SFU Faculty of Arts and Social Sciences, SFU English Department, and SFU School for Interactive Arts and Technology.
Date: Wednesday, February 17, 2021, at 7 PM PST.
Register via Eventbrite. If you prefer not to use Eventbrite to register for this event for privacy reasons, please email Chloe Riley at car11@sfu.ca.
Events from SFU SOCA (Students of Caribbean and African Ancestry) 
President's Dream Colloquium: A Conversation with Afua Cooper
Black History in the Library's collections
In honour of Black History Month, the SFU Library invites you to explore our books and movies to learn more about the histories of Black Canadians. In the Library Catalogue, to see online materials only, check the "Full Text Online" filter on the left side.
Read online
Here are some ebooks you can read online by logging in with your SFU ID.
Non-fiction 
Fiction and poetry 
Request a print book
Here is a selection of non-fiction, fiction, and poetry books, which are available through our contactless pickup service.
Watch online
Looking for movies about Canadian-Black communities and lives? Canada's National Film Board (NFB) features Black communities in Canada: A rich history, a 29-film playlist intended to "portray the multi-layered lives of Canada's diverse Black communities." For films that are in the locked Campus collection, expand the list "More Films" (below) to access them for free through the Library.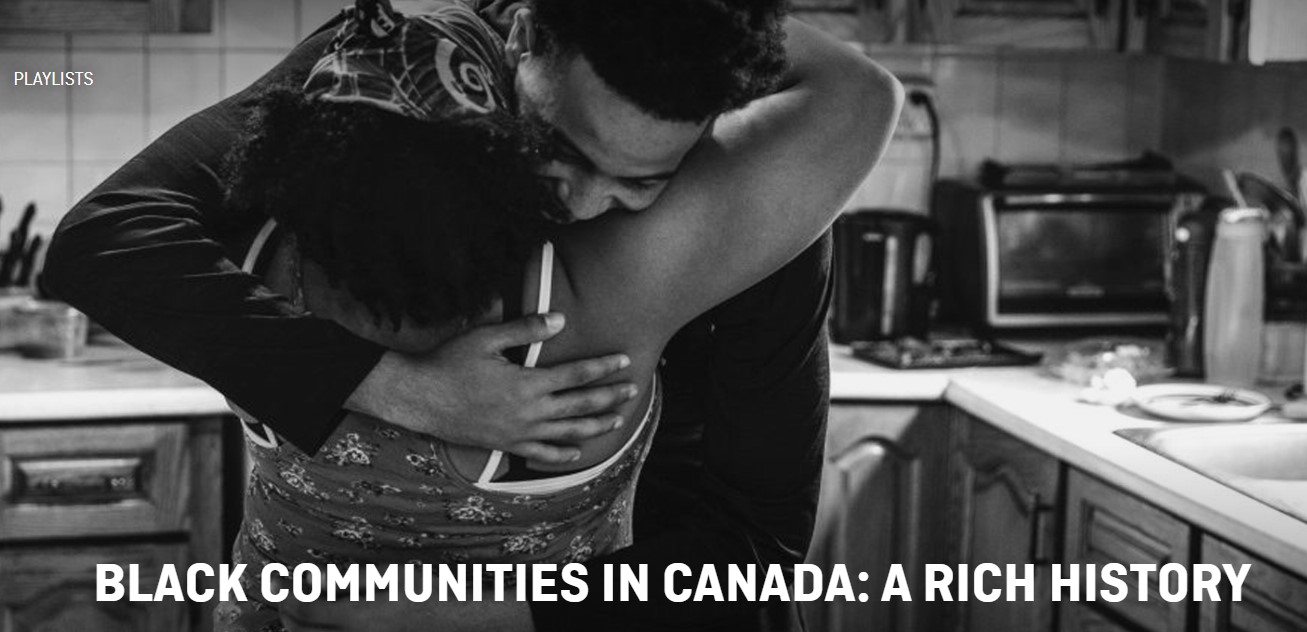 Explore collections
SFU researchers can dig into collections of sources at SFU Library.
Beyond the Library
Check out the work done by Hogan's Alley Society, a non-profit organization "committed to daylighting the presence of Black history in Vancouver and throughout British Columbia."
Visit the SFU Institute of Diaspora Research & Engagement (IDRE) for news, to learn more about diaspora, and to listen to June Francis speak about Black history and racism in Canada.
Looking for your next book purchase? Check out the "Critical race studies" section of Iron Dog Books. Or check out the selection at Massy Books.
For more information, see the BC Black History Awareness Society (BCBHAS), and the online exhibit on B.C.'s Black pioneers.
Or Ask a Librarian!