Black History in the Library's collections
In honour of Black History Month, the SFU Library invites you to explore our books and movies to learn more about the histories of Black Canadians. 
SFU researchers can also dig into primary sources like the Black Thought & Culture collection, which includes speeches, essays, and interviews written by leaders within the Black community from earliest times to 1975. 
Displays
At the Fraser Library (SFU Surrey), check out an item from the display or stream one of the featured movies. We are also screening a selection from The Mixd Project:  A Collection of Photographs and Narratives of Black Folks of Mixed Race by Surrey-born creative, Jeff Cooper. Discover more at The Mixd Project and on The Mixd Project podcast.
At the W.A.C. Bennett Library (SFU Burnaby), visit the display created by Students of Caribbean and African Ancestry (SOCA) -- and help yourself to a book from our collection.
Beyond the Library
Looking for movies with a Canadian perspective? Canada's National Film Board (NFB) features The Black Experience in Canada, a 24-film playlist that, in their words, "can only scratch the surface of such a rich social record."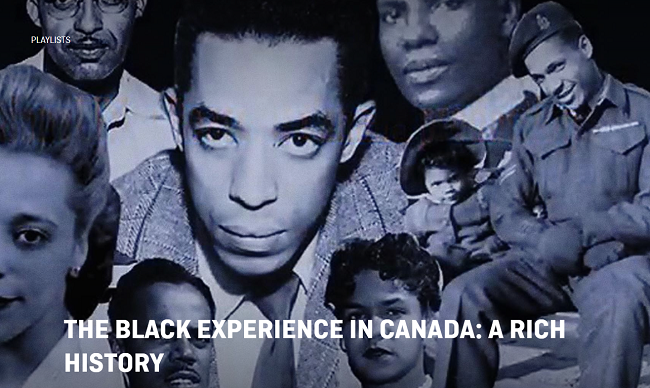 For more information, see Black History Month from the Government of Canada and the BC Black History Awareness Society (BCBHAS) for a B.C.-based perspective.
Or Ask a Librarian!