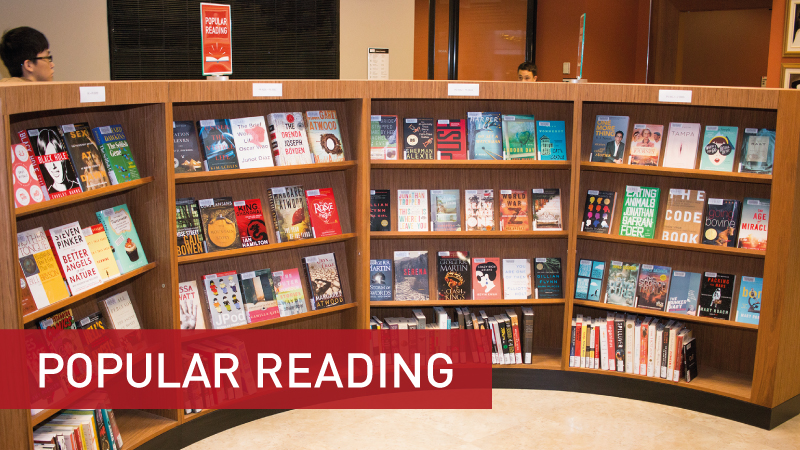 Looking for a good read? Check out our Popular Reading Collection at the W.A.C. Bennett Library (Burnaby campus) and Fraser Library (Surrey campus).
Located on the main floor of Bennett Library and just inside the front doors of Fraser Library, this collection contains hundreds of popular fiction and non-fiction books to browse and borrow.
What's included
Visit the Popular Reading Collection for:
bestselling titles by Canadian and international authors
graphic novels
biographies
poetry collections
young adult fiction
humour, popular science writing, and much more.
New titles are being added regularly so check back often for great reads.
Suggestions?
If you would like to recommend a title for us to add to this collection, please let us know!