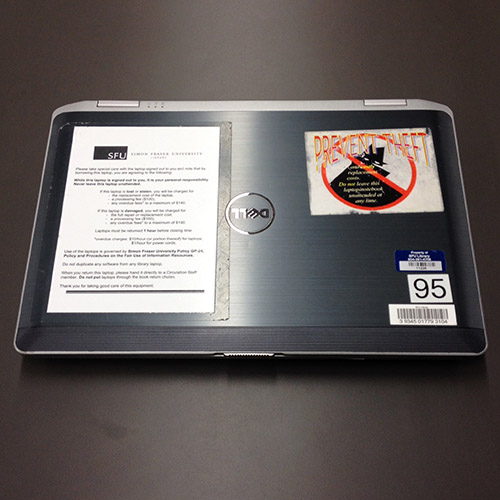 14" non-touch screen
4GB RAM
120 GB solid state drive
Intel i5 processor w/ HD video chip
Microsoft Office
Category:
Laptop, projector and hard drive
Equipment collection:
W.A.C. Bennett Library (SFU Burnaby) Equipment - Available to all SFU students
Course / Who may borrow:
Currently enrolled students, faculty, and staff. Alumni may not borrow laptops.
Library branch:
Bennett Library
Borrowing materials