At Simon Fraser University Library, we believe in the power of books to change minds and transform lives. We are also a curious bunch and so we set out to ask our friends — faculty, staff, alumni, writers, scholars, artists, musicians — to tell us about that one book that changed everything. With gratitude to those who shared their stories with us, we are delighted to spread the joy and share them here with you!
Please note that we're taking a hiatus from adding new entries for one year starting in May 2019. We are grateful to everyone who shared their stories with us, and to all of you for reading and for your enthusiastic support. See you in 2020!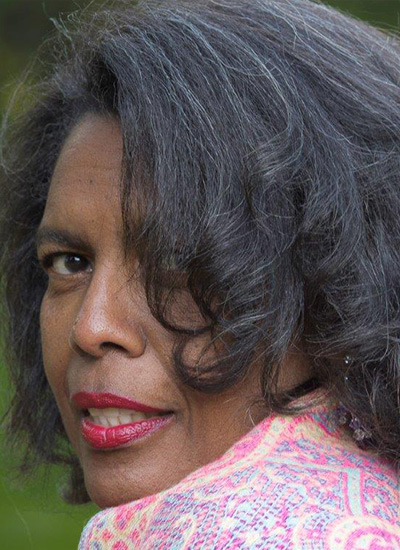 June Francis
Professor; Hogan's Alley Society; The Co-Laboratorio Project; Institute for Diaspora Research
What book changed your mind?
A Brief History of Seven Killings
Marlon James
"The book deals with a critical period in my own life when Bob Marley was still viewed as subversive to a system of racial and class oppression and we in post-colonial Jamaica were euphoric on the expectation expressed in the words of Marley, 'Cause every little thing gonna be alright.' It chronicles the colonial legacy, the neocolonial global vortex of external influences that sucked us in and dashed our hopes and the drug wars that led to violence and to my own self-imposed exile to Canada."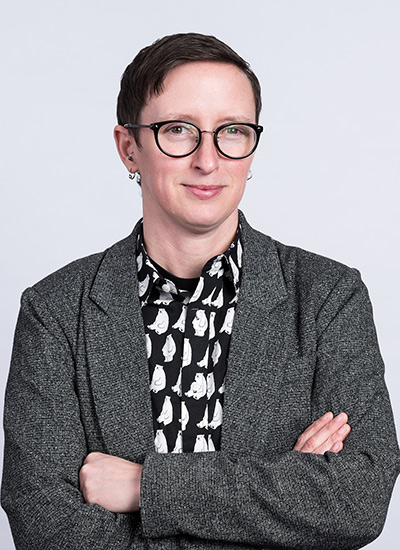 CJ Rowe
Director, Sexual Violence Support & Prevention Office, SFU
What book changed your mind?
The Best Kind of People
Zoe Whittall
"This book and its author welcomed me into the complex lives and emotions that surround an individual, a family and an entire community when sexual violence enters these interconnected systems. This well-crafted fiction tackles tough and heart shattering issues while bringing into one's awareness the inherent strength of those whose lives are changed by such violence. At a time where we are consistently facing betrayal from those we know, love and admire, this book offers deep insight into how sexual violence and misconduct impact us all."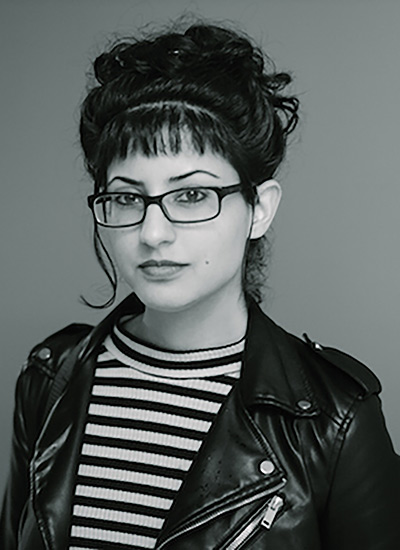 Shazia Hafiz Ramji
Writer, Editor, Designer
What book changed your mind?
Stoner
John Williams
"John Williams's Stoner made me feel seen. Stoner's love for literature – despite a lack of money, despite the small town he comes from, despite the cunning people he encounters – is a shining example of resilience. This novel allowed me to be myself. It led me to my people. It is a luminous gift."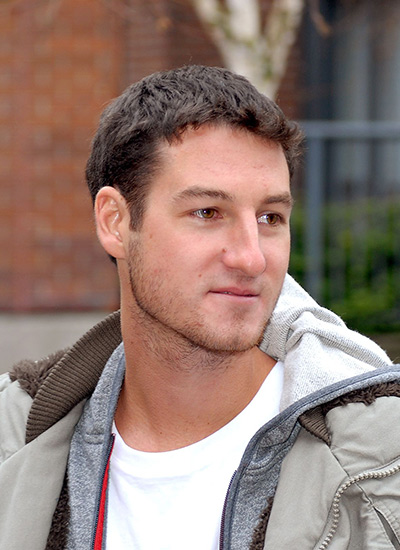 Travis Lupick
Journalist
What book changed your mind?
In the Realm of Hungry Ghosts: Close Encounters with Addiction
Gabor Maté
"I first read Gabor Maté's Hungry Ghosts in 2013. I recently returned to it for a third time. I've read a lot of books about drugs, addiction, & the war on drugs. Hungry Ghosts is the single best. It's one of those very rare books that lets you see the world through new eyes."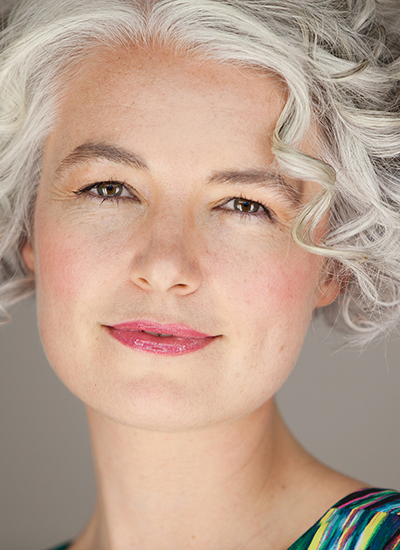 Zena Sharman
LGBTQ+ health advocate, author and strategist
What book changed your mind?
Brilliant Imperfection: Grappling with Cure
Eli Clare
"I've read Brilliant Imperfection twice and expect to read it again, because each time I feel it working to undo the knots of ableism that are tangled up in how I've been taught to think about cure. Eli Clare invites us to explore the complexities and contradictions inherent in our beliefs about health, illness and our relationships with the medical system, our bodies and the land."
Photo credit: Sarah Race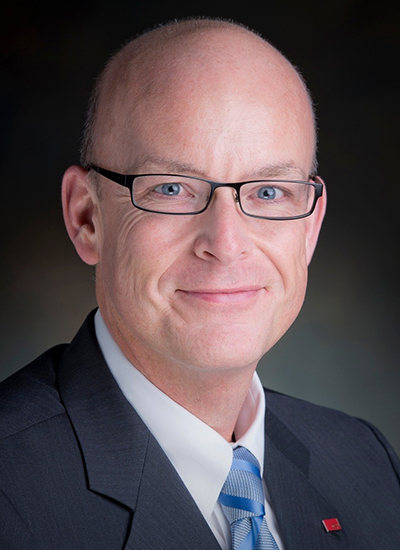 Tim Rahilly
Vice-Provost & Associate Vice-President, Students & International
What book changed your mind?
Cures: A Gay Man's Odyssey
Martin Duberman
"Even people who outwardly seem to have their act together struggle with their identity. Reading about how a very privileged and smart man struggled to come to terms with his sexual orientation helped me with my journey to self acceptance."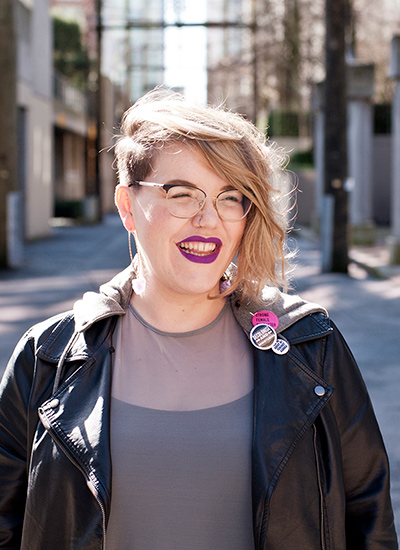 Hannah McGregor
Researcher, teacher, public scholar
What book changed your mind?
The Marrow Thieves
Cherie Dimaline ​​​​
"My most recent literary-lightning-bolt moment was the ending of Cherie Dimaline's The Marrow Thieves. I was pretty sure I knew a thing or two about how narratives can be resolved, but this book surprised me in all the best ways. It upended my expectations by offering something much more beautiful and hopeful than I could have imagined, and it reminded me that my whole sense of what narratives can be is conditioned by a Western literary canon that forecloses a lot of really exciting possibilities."
Photo credit: Christopher M. Turbulence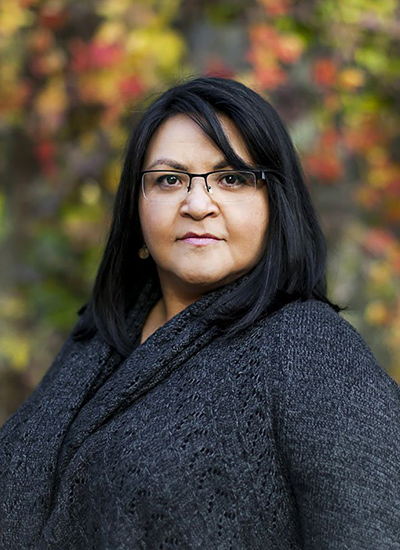 Eden Robinson
Writer
What book changed your mind?
Not Vanishing
Chrystos
"The first living Indigenous author I met was Chrystos, at a book signing for her poetry collection Not Vanishing. I was still heavily influenced by the social realists of my goth youth who reported horrors, but didn't react to them. Her honesty resonated with me. It changed my mind about the role of emotions and passion in writing."
Photo credit: Red Works Photography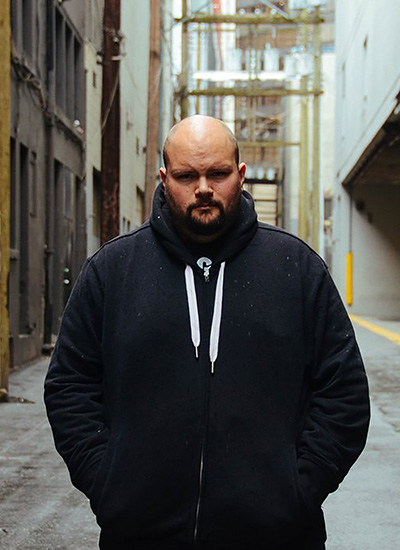 Sam Wiebe
Writer
What book changed your mind?
Keeper'n Me
Richard Wagamese
"Keeper'n Me showed that you could write critically and thoughtfully about issues like family and identity while still being funny, and telling a good story."
Photo credit: Mel Yap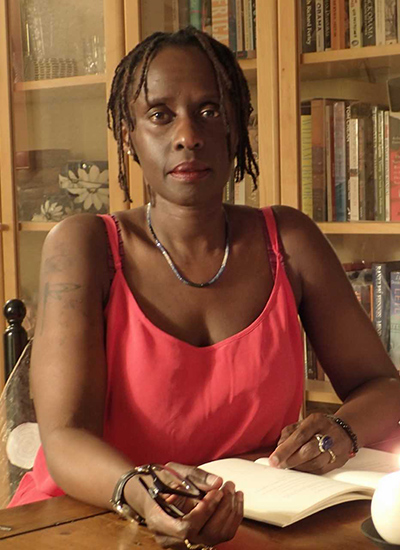 Juliane Okot Bitek
Poet, Writer, Scholar
What book changed your mind?
A Map to the Door of No Return: Notes to Belonging
Dionne Brand
"Dionne Brand's A Map to the Door of No Return: Notes to Belonging begins with a title that defines the trajectory of my life. I've spent too much time feeling lost, not belonging, rudderless. Brand teaches me why. She also directs my gaze inward, and just like that, it seems more true than anything else, that I'm making my way back to myself. This is a book for those of us perennially lost because we relied on maps and histories, that never acknowledge our presences or willfully erases us at every turn."
Photo credit: Seasmin Taylor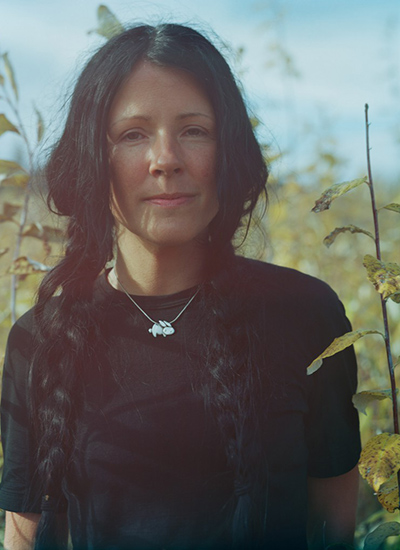 Carleigh Baker
Writer
What book changed your mind?
Dancing on our Turtle's Back
Leanne Simpson
"It taught me that resurgence--building community strength from within--was going to do more for our people than any state-controlled reconciliation campaign. Honouring our bodies, our relations and the land. Language learning, letting go of shame, sharing knowledge with the next generation. Decolonial Love."
Photo by Callan Field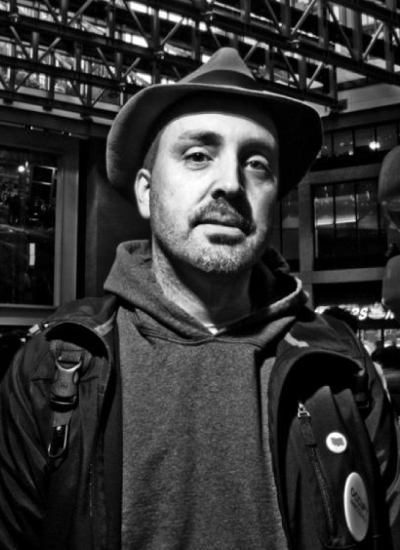 Stephen Collis
Poet, Professor
What book changed your mind?
Ground Work: Before the War
Robert Duncan 
"For me, the turn was simply the strangeness and utter inexplicability of an oddly shaped book jutting off a used bookstore shelf, filled with words I barely understood (some of them in ancient Greek in fact) arbitrarily splayed across its broad pages, its often isolate words surrounded by blank paper. It was the complete objecthood of the book, its unreadable thingness, that led me. I made a choice, or was chosen, and wrote back to that unreadability."
Anakana Schofield
Writer
What book changed your mind?
Taxi
Helen Potrebenko
"My mind is changed three times a day, sometimes three times an hour by books. I think being able to recalibrate and expand your thinking is critical to every writer and reader. The novel Taxi by Helen Potrebenko changed how I was able to imagine a past, during another time, for the city I presently live in. I think that's the genius of fiction really, it can invent and posit things on the page that we may not experience in life."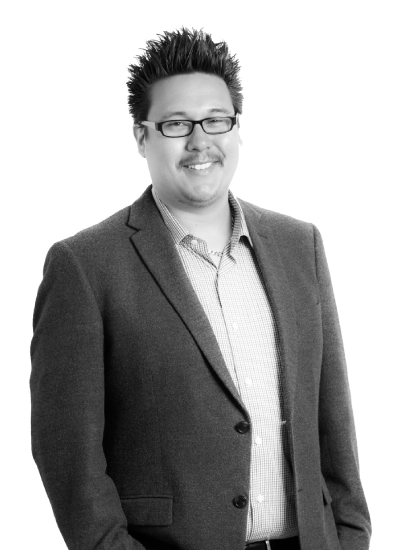 Jordan Abel
Poet, Writer, Editor
What book changed your mind?
Autobiography of Red
Anne Carson
"I had no idea that I loved poetry until I read this book. I just remember thinking 'I didn't realize poetry could be like this!' over and over again. After I finished it, I immediately went to the library and checked out all of her other books."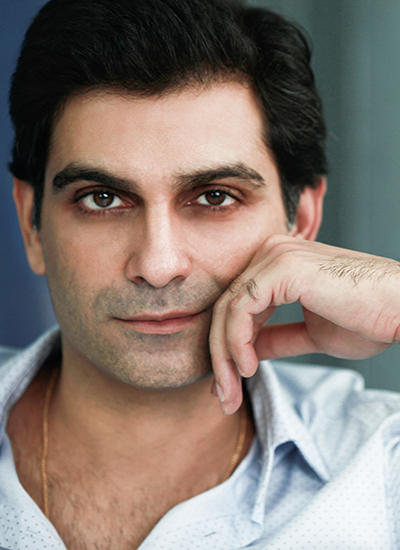 Anosh Irani 
Writer
What book changed your mind?
A Fine Balance
Rohinton Mistry
"I was tense and anxious because the characters I was reading about weren't just characters in a novel; they felt so damn real. I had no control over their fates, but wished, with an almost religious fervor, that I did. By the end of the novel, I felt someone had punched me in the gut: it was beautiful. I remember thinking, 'So this is what literature can do.' A Fine Balance was perhaps my first encounter with the awesome power of literature—its ability to disturb, to move, to find inspiration in the most ordinary of lives."
Photo credit: Nirmal Shah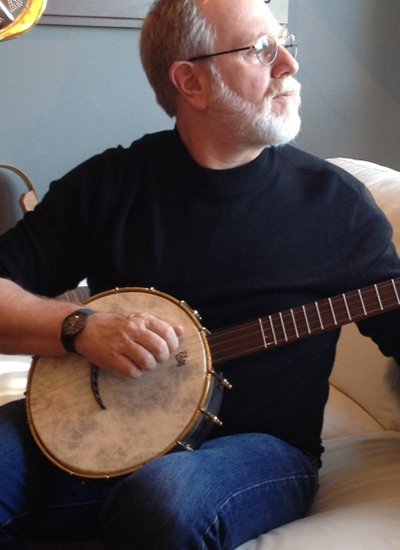 Mark Leier 
Professor; Historian
What book changed your mind?
The Once and Future King
T. H. White
"The flawed characters in T. H. White's retelling of the Arthurian legend, The Once and Future King, struggle to act ethically in a deeply unjust world where political authority and conventional ethics serve those in power. That one could despair yet remain filled with hope still strikes me as the appropriate way to see our world."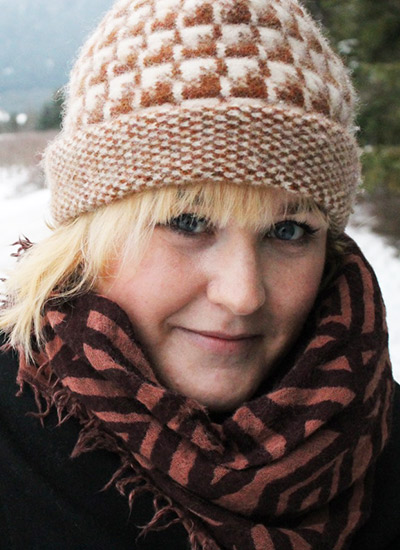 Stacey Landers
Television Development Executive
What book changed your mind?
Tiny Beautiful Things
Cheryl Strayed
"Life can be stunningly beautiful and impossibly ugly. This book showed me that to bravely wade through the full spectrum of human emotion is the only way to feel true compassion and be connected to our deepest humanity."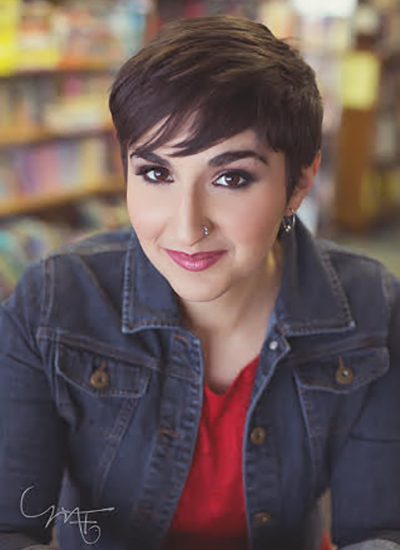 Leah Horlick
Writer, Poet
What book changed your mind?
No Language Is Neutral
Dionne Brand
"No Language Is Neutral by Dionne Brand was my first irresistible introduction to this poet whose literary work and use of sound, language, and history has challenged and inspired me from the moment I first was able to get a copy from my hometown library."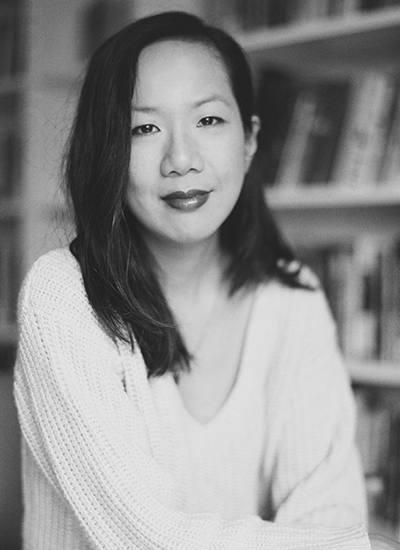 Jen Sookfong Lee
Writer
What book changed your mind?
Runaway: Diary of a Street Kid
Evelyn Lau
"The book that changed my mind was Runaway: Diary of a Street Kid by Evelyn Lau. A memoir of Evelyn's years as a sex worker, this book showed me that the urban, female, Chinese Canadian experience was worth writing and worth reading."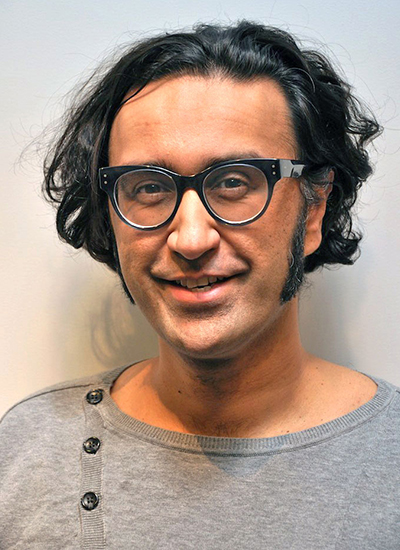 Am Johal
Director of Vancity Office of Community Engagement; Writer
What book changed your mind?
"We change so much over our lifetimes, so the types of books that have changed my mind are also quite different depending on when I read them. I remember being riveted by the Autobiography of Malcolm X early in my university days for its sheer political velocity and tenacity. In elementary school, we read The Outsiders by SE Hinton. In high school, Catcher in the Rye and Frankenstein stand out, and Frantz Fanon's Black Skin, White Masks. These days, Giorgio Agamben's State of Exception remains pretty affecting."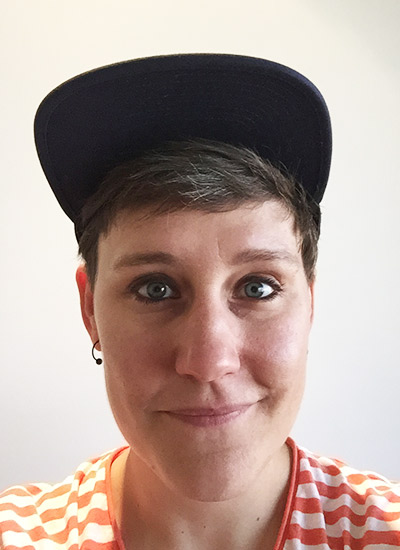 Katherine Collins
TV writer
What book changed your mind?
American Tabloid​
James Elroy
"Elroy's terse, muscular writing captivated me.  His hard-boiled and relentless style convinced me that some of the most suspenseful and emotional storytelling need not come in long, flowery passages of description, but rather in four word sentences."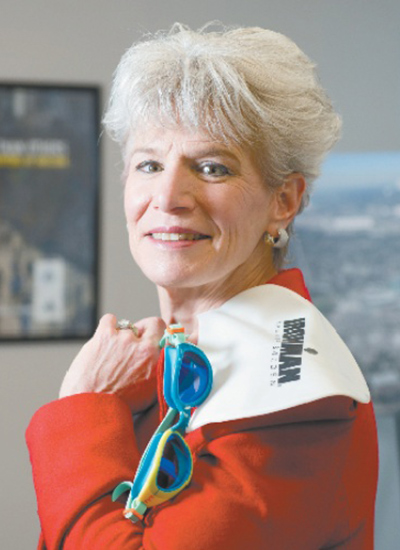 Elizabeth Model 
Downtown Surrey Business Improvement Association CEO; Ironwoman
What book changed your mind?
"A great read for everyone even if you are not in business! It changed my perception of Nike, how the company was built, and the incredible resilience and self-deprecation Phil has displayed."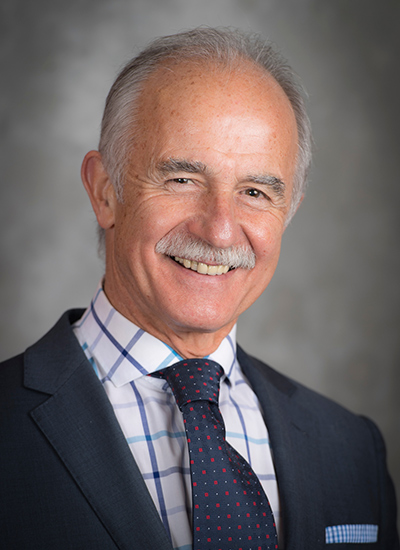 Laurie Anderson
Executive Director, SFU's Vancouver Campus
What book changed your mind?
Never Cry Wolf​
​Farley Mowat
"Farley Mowat's Never Cry Wolf was a game changer for me, as the first 'Canadian' book I read as an immigrant back in the 1960's.  Beyond being quintessentially Canadian in its style of humour and in its Arctic context, the book dispelled the myth that wolves were killing off the caribou herds (trappers and hunters were responsible). The book - the first of many to do this - taught me that our assumptions often have no basis in fact."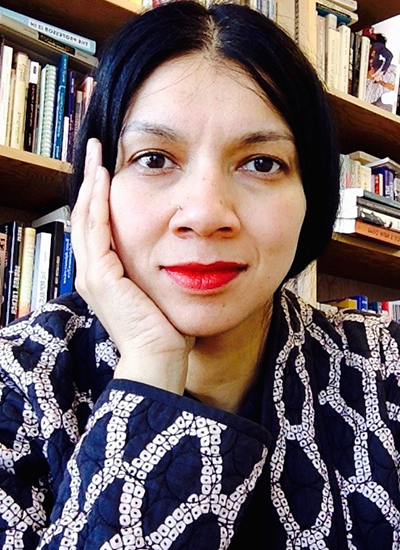 Roxanne Panchasi
Historian; Professor; Podcaster
What book changed your mind?
Wide Sargasso Sea​
​Jean Rhys
"When I was maybe 10 or 11, I read Charlotte Brontë's Jane Eyre. Bookish and sort of marginal, I wanted to be Jane, thought I was already. And I hoped for a future romance with my very own Rochester, despite (or maybe because of?) what even then seemed to me like a bizarre story, one that wasn't quite right somehow. In my first year of university, someone told me about Jean Rhys's Wide Sargasso Sea. Pushing the envelope of who I thought I was and who I imagined I might become, Antoinette's (Bertha's) story forever wrecked me, in the best and most important ways. A novel about the power and politics of difference, and of narrative itself, Wide Sargasso Sea gifted me questions that I am nowhere near done asking all these years later. And I am still grateful."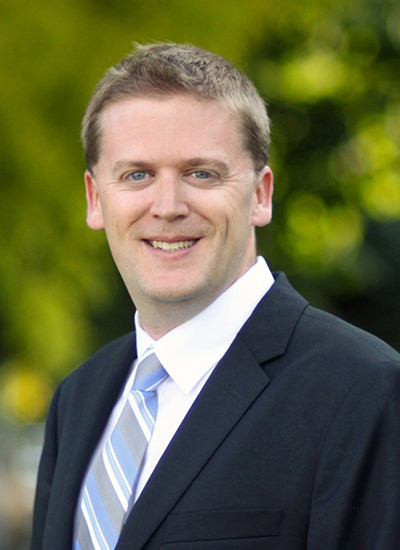 Jonathan Coté
Mayor of New Westminster 
What book changed your mind?
The Death and Life of Great American Cities
​Jane Jacobs
"Jane Jacobs' The Death and Life of Great American Cities was a very influential book for me and changed the way I viewed cities. It forced me to look at the process of city building through the eyes and perspectives of residents as opposed to looking at it in the abstract."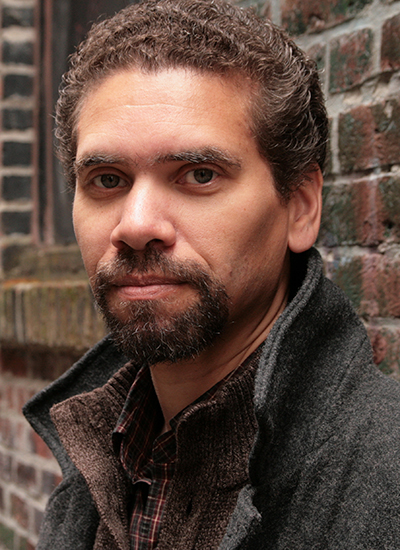 Wayde Compton
Writer 
What book changed your mind?
Saltwater Spirituals and Deeper Blues
George Elliott Clarke
"I was in my twenties when I first read Saltwater Spirituals and Deeper Blues, by George Elliott Clarke. That book made me understand my place in Canada, as a person of African descent, in a way I had never thought possible. It gave me permission to centre my own identity in a society that seemed to prefer us on the periphery."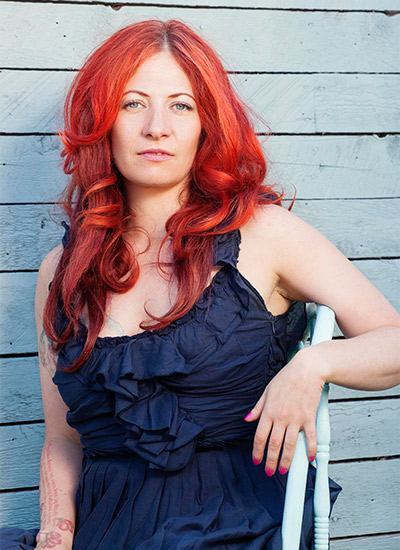 Amber Dawn
Writer
What book changed your mind?
Black Wings and Blind Angels 
Sapphire
Most readers know Sapphire from her award-winning novel Push published in 1996 (adapted into the film Precious in 2009). Like Push, Sapphire's poetry collection Black Wings and Blind Angels traverses themes of racism, racialized violence and familial incest. From attending a few slam poetry bouts in my youth, I had a fledgling idea that poetry could be determined and unashamed, while being finely crafted and rhythmical. Sapphire's poems positively proved this to me. This book showed me how robust, how truly manifold poetry can be.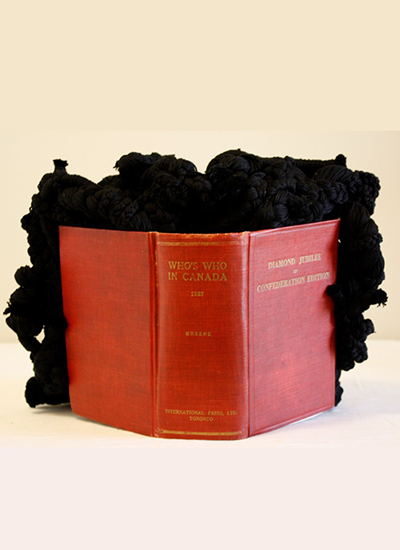 Chantal Gibson  
Artist, Educator
What book changed your mind?
Toni Morrison's The Bluest Eye was the first book I read with a fully human, Black female protagonist at the center, one worthy of love, empathy, compassion, and inquiry.  Later, Playing in the Dark, Whiteness and the Literary Imagination helped me see the landscape of racial thinking across Canadian and American literary and historical texts.
Image: C Gibson. Who's Who in Canada (2015).
Mixed media altered book.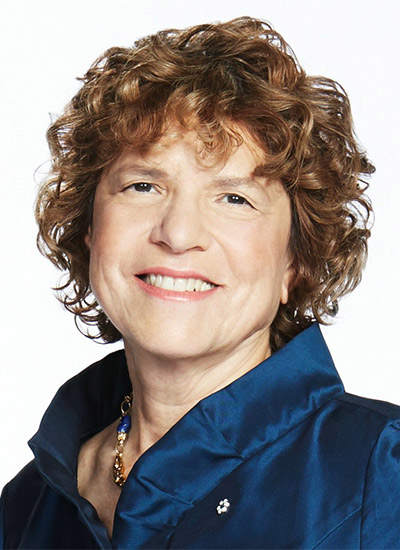 Eleanor Wachtel 
Host of CBC Radio's Writers & Company and Wachtel on the Arts on IDEAS
What book changed your mind?
An Anthropologist on Mars: Seven Paradoxical Tales
Oliver Sacks
"A humanist neurologist, Sacks was as much metaphysician as physician, bringing compassion as well as astuteness to his accounts of his patients.  He doesn't think of these case histories --from a surgeon with Tourette's syndrome, to an autistic woman with a PhD in animal behaviour, to a blind masseur who suddenly regains his sight-- in terms of their physiological deficits, but as whole and even advantaged in their own way.  In fact, one of the most moving stories, "To See and Not See," revealed that unlike in the Bible or Hollywood movies where sight is restored, the scales fall from their eyes, and all is magically made normal, here Virgil the masseur's life was totally altered and not for the better.  Learning vision was a difficult process and full of upheavals and trauma. I admire work that challenges one's assumptions, especially when it's infused with such humanity."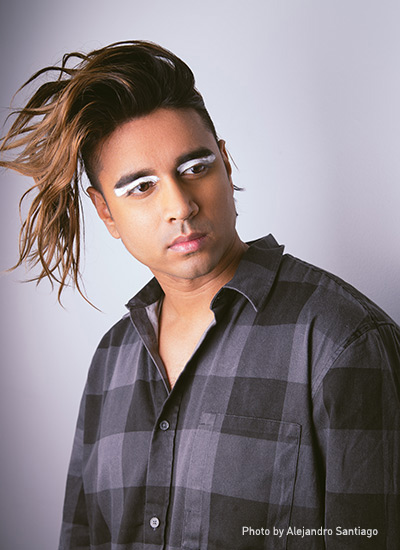 ​
Vivek Shraya
Artist
What book changed your mind?
The Black Unicorn
Audre Lorde
"When I was working on my first collection of poetry, Even this page is white, I felt incredibly intimidated by the genre of poetry. I consistently felt like a fraud, as though my poetry was too obvious, too elementary. Reading The Black Unicorn by Audre Lorde changed my mind. It was not only thrilling to see what was possible through poetry--the emotion and experience that can be conveyed--but it inspired me to explore, experiment and find my own poetic voice."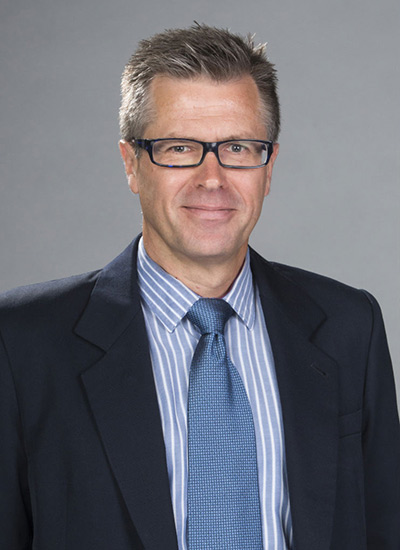 Paul Budra
Professor, Shakespearean Scholar
What book changed your mind?
Popular Music, Gender, and Postmodernism
​Neil Nehring
"This book made me rethink the social significance and political potential of popular culture."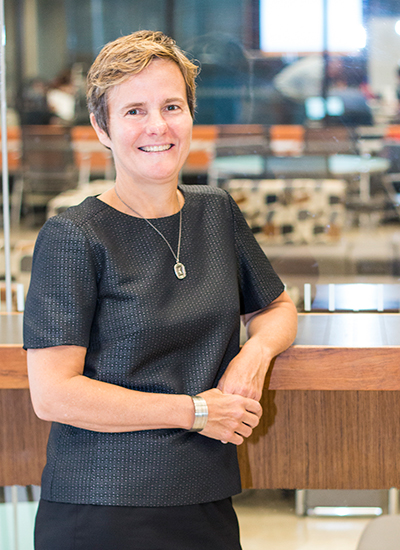 Gwen Bird
University Librarian & Dean of Libraries
What book changed your mind?
The Shadow-Maker
Gwendolyn MacEwen
"I was about 13 years old when Canadian poet Gwendolyn MacEwen came to my school as part of an 'artists in the classroom' program.  She was a fantastic creature whose voice brought to life gorgeous, cryptic poems. I remember her reading 'Dark Pines Under Water' and talking about what had inspired it.  From that moment on, I have understood that books contain the voices of real people, that they allow us to glimpse the world from another person's point of view.  Utter magic."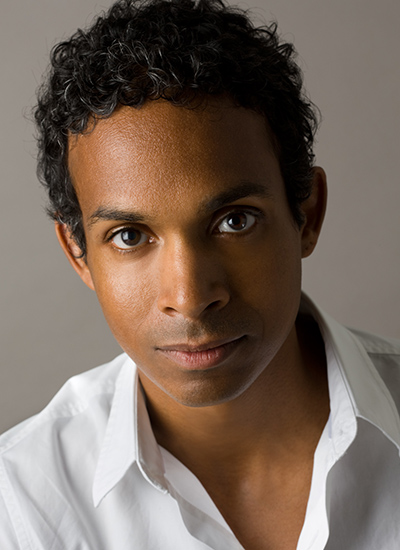 David Chariandy
Writer, Professor
What book changed your mind?
The Price of the Ticket
James Baldwin
"I discovered this book quite accidentally in a university library during my lonely and sometimes perplexing first year at university.  I pulled the book from the shelf and read the first essay right there standing up, riveted by what I found on the pages. I didn't even have the presence of mind to find a proper seat.  I just sat on the old carpeted floor until the library closed. Baldwin, I imagined, was like me — of a very ordinary background, an outsider to the world of literature.  Yet he had the courage to write about the world as he saw it, the courage to name beauty and injustice in his own peculiar voice.  He allowed me to imagine that I, too, could attempt the same."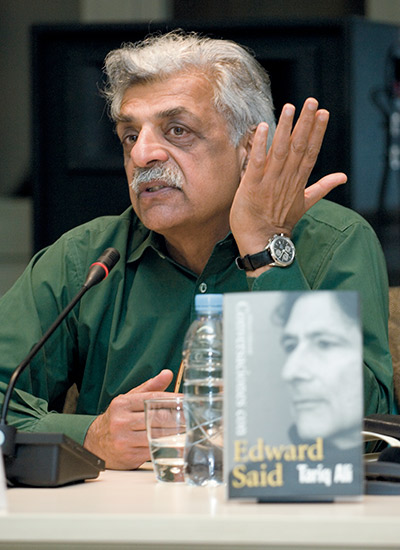 Tariq Ali
Writer
What book changed your mind?
"No single book had such an effect, but combined it was Isaac Deutscher's Trosky trilogy, Upton Sinclair's novels, Faiz Ahmed Faiz' poetry."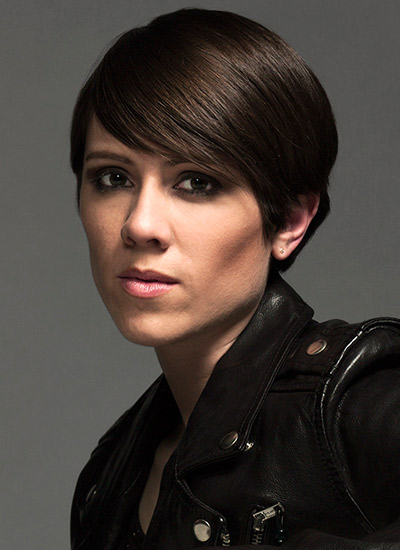 Sara Quin
Musician
What book changed your mind?
Fall On Your Knees
Ann-Marie MacDonald
"I read this novel in eleventh grade, carrying it through the hallways and sneaking chapters under my desk in Biology and Social Studies. I was mesmerized. It was the first time I had read a story with a same sex relationship in it and I was incredibly moved. It was the beginnings of me understanding alternative identity and that imprinted deeply on me."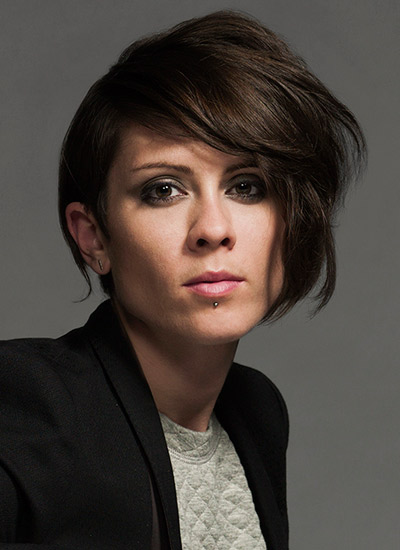 Tegan Quin
Musician
What book changed your mind?
Anna Karenina
Leo Tolstoy
"Until this book I had avoided - with great vigor - reading anything but contemporary fiction. Night after night I was moved beyond reason that something written 100 years before I existed could be so relatable and I could find so much commonality with the characters and story. It opened up a whole new world of fiction for me."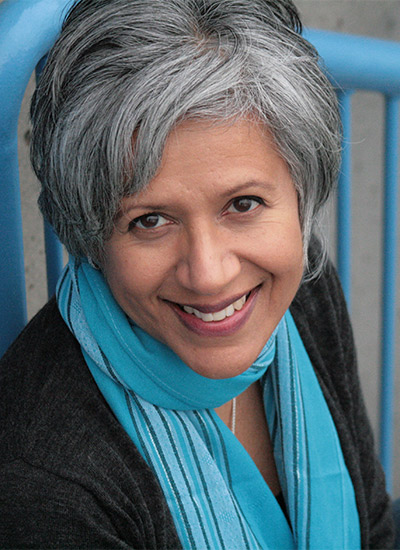 Renée Sarojini Saklikar
Author, Poet, Lawyer
What book changed your mind?
ZONG!
M. NourbeSe Philip
"This book, way-finder, shook language into my bones: legal discourse, song, the shards of memory, essay-prose, stories that cannot be told, must be told: this book taught me how to break words, and pick them up again."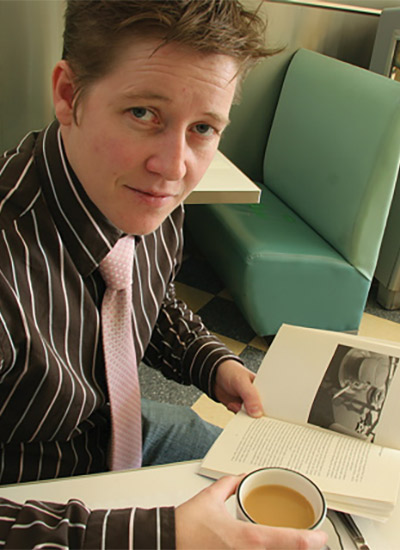 Ivan Coyote
Writer, Performer
What book changed your mind?
Woman On The Edge of Time
Marge Piercy
"It was the first time I allowed myself to imagine a utopia. A world without gender, a world not ruled by capitalism and greed. I was young, maybe 15 when I read it and it re-wired my political brain."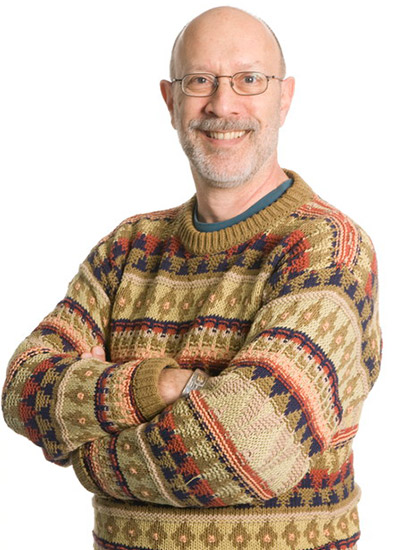 Mark Winston
Biologist, Writer
What book changed your mind?
Look Homeward, Angel
Thomas Wolfe
"I read Look Homeward, Angel as a teenager growing up in a monochromatic white bread 1960's suburb, and this chaotic, intense, tumultuous, messy book fueled my adolescent yearning for a life richer than the one I was experiencing. I devoured everything Wolfe wrote, and came out the other side exhilarated with the idea that there was a bigger, more satisfying world outside of my limited experience in suburban America. Wolfe set me on a path to discover it."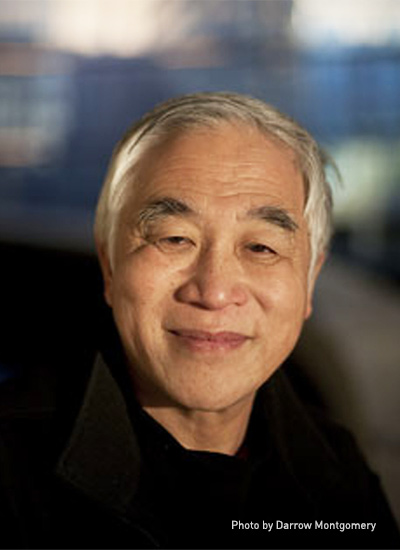 Bing Thom
Architect
What book changed you mind?
General System Theory
Ludwig Von Bertalanffy
"As a student, I thought architects designed beautiful building as human enclosures, like designing the shell of a turtle. Reading Ludwig von Bertalanffy's General System Theory in university made me realize that thinking of shells separate from the turtle is a closed system way of thinking. Bertalanffy, a biologist, taught me to think about buildings and inhabitants as an open system, in a symbiotic relationship. This book introduced me to the idea of 'living' buildings that change and mature alongside their inhabitants, able to age gracefully and open for adaptive reuse. True beauty is more than skin deep, it radiates from within."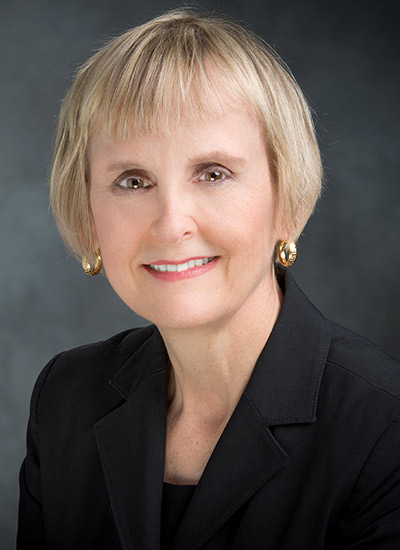 Anne Giardini
Lawyer, Author, 11th Chancellor of SFU
What book changed your mind?
"So many books have changed my mind.  Books are in fact an opportunity to have one's mind changed.  Alice Munro's short stories cleared a misconception that novels are a higher form of art.  Daniel Kahneman's book Thinking, Fast and Slow made me see that changing one's mind might mean changes on one level of the brain and not on others.  Cheryl Mendelson's Home Comforts: The Art and Science of Keeping House opened me to the pleasures of creating order where we live.  Betty Friedan's The Feminine Mystique persuaded me of the value of women's experiences."

Joy Johnson
Vice-President Research, SFU
What book changed your mind?
The Catcher in the Rye
J. D. Salinger
"I read this book in my early teens and it changed my mind about fiction. The character of Holden was very real to me.  For the first time I understood the power words had to bring characters to life and to evoke emotion.  I have loved reading fiction ever since."
Andrew Petter
President & Vice-Chancellor of SFU
What book changed your mind?
Huey Long
T. Harry Williams
"Huey Long by T. Harry Williams made me realize that a well written biography, particularly a political biography, can be as gripping and engrossing as fiction.  After reading this, Robert Penn Warren's Pulitzer Prize winning novel, All The King's Men, which drew its inspiration from the life of Huey Long, was a bit of a let-down. It's the reason I have been a voracious reader of political biography ever since."