On this page
Indigenous research support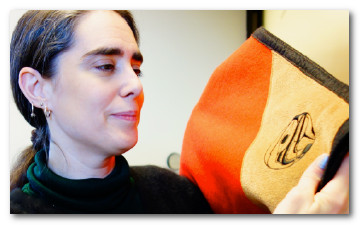 Jenna Walsh with First Nations blanket,
a welcoming gift from SFU's Office for Aboriginal Peoples
that she received when she started in the new position of
Indigenous Initiatives Librarian in Dec 2012.
Jenna Walsh always knew she wanted to go into indigenous librarianship, even as a young girl. She had noticed the absence of Aboriginal content in her schoolbooks. "And it's not just content, but indigenous content by indigenous people," says Walsh. "It should be indigenous voices, not about them. I always wanted to change that aspect of the education system, particularly in the university, because that's where new research and new initiatives emerge."
For instance, the Xwi7xwa (pronounced HwaiWah) First Nations Library at UBC uses the Brian Deer classification scheme, based on the Library of Congress system, but addressing topics from an Aboriginal perspective. "In health, it might focus on diabetes. Hopi would not be collocated with Haida because of the letter H. Tsimshian would be near Haida because of geographical and cultural proximity," says Walsh.
Walsh specializes in helping with indigenous research methodologies. Modern academic studies are not just about aboriginal peoples. They are by and for them. "The research is what the community decides they need, not so much what the researcher needs," says Walsh. The data is considered to be owned by the community not the researchers. "Our digital collections will support indigenous communities," says Walsh.
To help First Nations students, Walsh is developing more interactive and self-paced learning tools, distance education compatible materials, online modules and videos especially for learners in dispersed or remote communities.
She's creating a library orientation program for indigenous students. Also a strategy to attract indigenous high school students. "I want to demystify the academy and help them understand that the library is loaded with resources for them," says Walsh.
She's also developing specific collections featuring indigenous knowledge. Examples might be traditional hunting and harvesting methods, aural research recordings of aboriginal languages, and much more. "We also want to ensure the collections are accessible by the indigenous community," says Walsh.
Walsh will work with SFU indigenous community members developing speaker series, teach-ins, and less formal initiatives that include students, faculty, and staff.
She feels the university should have a website that celebrates accomplishments of aboriginal staff, students and faculty. The idea is to encourage other indigenous students to stick with it, and to show off SFU as a place for excellent indigenous scholarship.
"This is me getting back to my dream area," says Walsh, who grew up in Vancouver with it's large and diverse Aboriginal community. "Indigenous art is used to promote all sorts of things. It's frustrating for people to have their culture appropriated, but not represented in the education system," says Walsh, noting that the SFU library itself is on Coast Salish territory.
Her welcoming blanket from SFU's Office of Aboriginal Peoples has a logo by Haida artist Juanita Ens. An eagle's tongue touches a mountain, representing the transfer of knowledge. "I think it's particularly apt in regards to the enhanced relationship with the library I am creating for indigenous people," says Walsh.
W.A.C. Bennett Library renewal
A new paint job is just the beginning of the changes coming to the W.A.C. Bennett Library at SFU's Burnaby campus. Associate university librarian Natalie Gick and building manager Garth Lauer have been working for well over a year on a major renovation of the 3rd floor (i.e. the main floor) of the library.
"The way we offer services in libraries has changed," says Gick. "We want to make it easier for students to get assistance, and have more varied casual spaces for studying."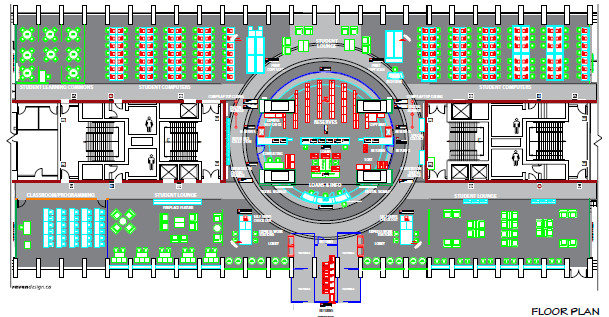 According to Gick, the library has a great location on campus, but you cannot see in. The new design will open up the front facade and make activity inside more visible. "Students walking by will look through full height storefront windows at other students sitting in nice lounges inviting them in," says Gick. To achieve that effect, new lighting will be installed and the big black entrance heater will go. "Now it looks like a dark hole you go through. We are going to eliminate that tunnel effect," says Lauer. The new design is expected to enliven convocation mall, as well.
"It's going to be a big improvement on the current conditions. Your first impression when you come in the library will be welcoming, inviting, engaging," says Gick.
To the left of the entrance, where the current checkout desk is, there will be a new student lounge with a fireplace, comfortable seating, and plenty of power outlets. New digital signs will provide interactive maps, information on special events, newly acquired digital resources, and computer queue status.
The rows of computers in the centre of the 3rd floor will be relocated to floors 5 and 6, keeping the net number of computer workstations the same.
"This is part of a transition to a 21st century library, which is not just about books," says university librarian Chuck Eckman. Libraries respond to their users. "We watch the ways they work and their needs. But beyond that, we recognize how they learn, and that's what we are responding to," he says, citing the new 24/7 opening hours during exam week as an example. The new third floor will feature expanded consultation space for the Student Learning Commons, as well as a new flexible space classroom.
What about a Library Café? "That could still come, but we have priorities that need the space," says Eckman. The café idea is still alive, though not included in the current renovation.
Booting up the Research Commons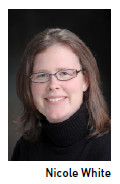 Thesis boot camp has arrived at SFU, one of many new services provided by the Library's Research Commons.
Everyone knows a graduate student who is ABD—All But Dissertation. Thesis boot camp is the answer: two full days dedicated to making serious progress on their theses. Along with writing and research support, a comfortable quiet work environment, snacks and catered lunches, boot camp creates a sense of community and motivates students for that final push to complete their dissertation or thesis. "They're in it together for two and a half days, sharing their struggles and successes, writing, and even eating together. It's a great support group," says Nicole White, who heads the Library's Research Commons.
The idea of a Research Commons originated with V. P. Research Mario Pinto. "A key aspect of the Commons is sharing of research skills across diverse disciplines yet having a common home or meeting place, virtual or in person," says Pinto. Initially, the new Research Commons will be located on the 7th floor of the W.A.C. Bennett library in the Maps area, and many services are available online.
Graduate students can get help with all parts of the research life cycle. "No matter where grad students are in their research— identifying journals or conferences in their field, locating data sets, writing, or publishing—we can provide help or direct students to expertise that exists on campus and beyond," says White.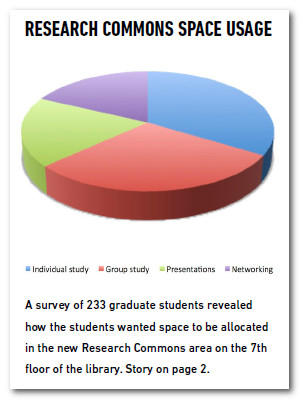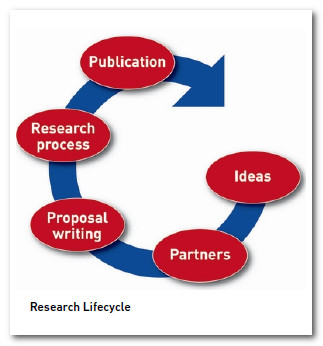 Developed by Writing Services Coordinator Renée McCallum, Read-Ahead is a popular service at the Research Commons. White calls it "writing support on steroids." Grad students send their longer pieces of writing into writing services staff who review the work and set up appointments to provide feedback. "It's much better than drop in appointment support. It's a Cadillac service," says White. Read-Ahead is heavily used, mainly for thesis support. The bar graph above shows its incredible growth rate over the years. (NOTE: the 2013 values only include use up to March 2013, so 2013 summer and fall semester data is not included.)
The Research Commons offers workshops, too. E.g. Three Minute Thesis Presentation, Graphic Design, and Speaking Effectively. Boot camp starts on April 29.
Six is for students studying silently
"Students monitor their own noise levels."
"Students are always asking for quiet spaces to study," says Janis McKenzie, head of Information & Instruction at the library, "but they also need to work in groups, so we provide both types of space."
In 2012, the sixth floor of the library was designated silent study space. A sign on the floor states: "Occasionally staff will need to talk in order to assist students in finding and using resources. Other than that, the floor should be a conversation free zone."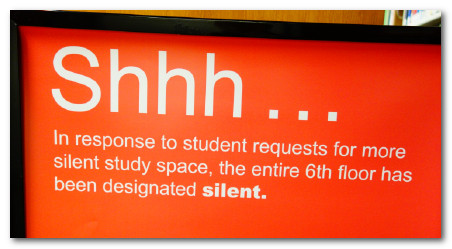 The key difference between "quiet" and "silent" is that whispering is OK with one, but silent means no talking at all. "Silent on six" is the new catchphrase among students and staff. In 2010, the North West corner of the sixth floor was renovated and made into a quiet work space. Eventually when students continued to demand more quiet spaces, the entire floor became a silent study area.
The sixth floor has wireless Internet throughout and a variety of study spaces, including over 160 study carrels—all with access to power—a newly renovated study and lounge area seating 50, a small newspaper reading area, and 12 computer workstations.
It was head of Administrative Services Natalie Gick who initiated the idea of a silent sixth floor. "I had been considering the idea for awhile, then one day a student and fellow passenger on the elevator shushed me when the doors opened on six. That was the catalyst," says Gick. She points out that for years a small room on the fifth floor has been dedicated to silent study as well.
Why six? "The sixth floor is far from the busy service floors," says Gick. "We hung 'Silent' signs from the ceiling and added some temporary signs that announce it, and have had nothing but positive feedback." The elevators seem to be stopping more at the sixth floor, and there have been numerous tweets such as: "The sixth floor is the place to be!"
Dean of Library Services Chuck Eckman says the traditional stereotype of a librarian struggling to keep noisy students quiet does not match today's reality. "Students monitor their own noise levels," says Eckman, adding that the sixth floor silent area was inspired by student requests. "Every now and again we'll get a message seeking more corners of silence for the building. Not just in Bennett but in other SFU Libraries. It's really been driven by the students."
Upcoming events
Film screening
Premiere screening of The Line Has Shattered, March 21, 7:30 pm, a documentary about the 1963 Vancouver Poetry Conference, Robert McTavish, director, and introduced by Canada's poet laureate Fred Wah. World Art Theatre, SFU Woodward's. Admission $5.00. Reserve a seat by emailing library@sfu.ca.
SFU Author Event
Celebrate our own authors. March 26, 3:00pm. SFU Burnaby W.A.C. Bennett Library, room 7100 (Special Collections). This event is near capacity, so please contact library@sfu.ca if interested in attending.
The SFU Library Update is published by the SFU Library.
Charles Eckman, Dean
Barry Shell, writer and editor

© 2013 Permission granted to reproduce articles for SFU promotional purposes. Comments and suggestions welcomed.
ISSN 1929-316X (Print)
ISSN 1929-3178 (Online)

Like us at facebook.com/SFULibrary.
Follow us on twitter: @sfu_library.