Coincidences and lessons: Researching northern BC and beyond
Published by Mark Bodnar
OK, I'm not superstitious, but I do believe that when a topic bumps me on the nose three times in one morning, I should probably pay attention. Today, that topic was business in Northern BC, and the story is worth re-telling as it will also guide you to some cool resources and strategies that you might find useful...
1. While sipping my coffee and scanning the news at 5:30 this morning, I spotted this Vancouver Sun story: Construction underway for large gas plant near Dawson Creek.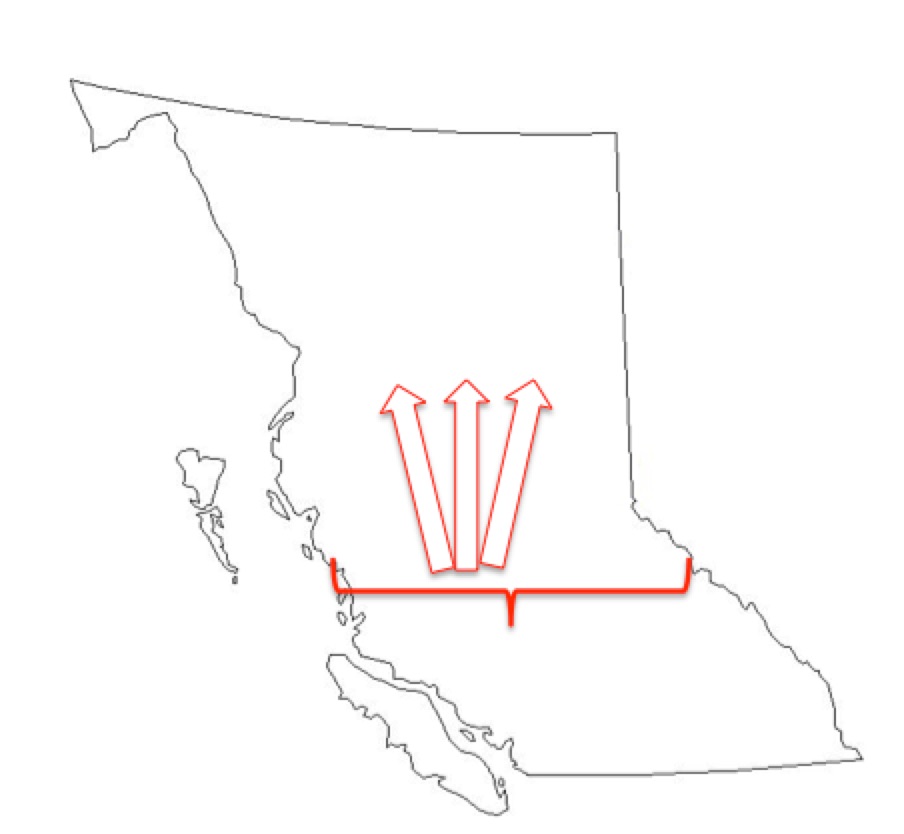 Being a northern boy myself, such stories catch my eye, but as a business librarian in a province where megaprojects are planned all over the north, I'm especially alert to such things. If you'd like to keep on top of the rapid changes to our northern economy, I'd suggest focusing on some of the small-town papers from that region. Such local news often has minor details that the big-city papers don't catch.
Use the "Pacific" version of our Canadian Newsstand database to focus your search on 97 smaller papers throughout BC and the Yukon.  Just run your search, then click on "Save search/alert." After entering a few simple details, you'll have an alert set up that will send you emails anytime new articles are published that match your search terms. 
2. Then I got to my office, started coffee number 2, and scanned the 50 emails that had come in since I left my house.  The first one to catch my eye was a newsletter from the Small Business Accelerator featuring a post about (drum roll...): British Columbia's New North - The Opportunities for Business.  <goosebumps!>
For those who haven't yet discovered the Small Business Accelerator site, it's an astonishingly useful resource for anyone doing business research in BC.  In addition to blog posts about practical business topics & local industry overviews, the SBA site also features over a hundred industry guides focused on BC situations. If you are researching (or planning to start) a company ranging from an Aquaculture venture to a Yoga Studio, the SBA's guides will help you identify key industry, customer, and competitor trends and resources. 
3. At that point, hot coffee still in hand, I started digging into the many research questions that had arrived overnight. (I'm increasingly noticing that folks younger than me do all their research while I'm sleeping and send me questions after midnight!)  On my first search for relevant resources to help one student, I came across an SFU Library catalogue record for a book that my colleagues and I bought just last month: British Columbia's new north : how to build your business, respect communities--and prosper. Over 200 pages of deep and recent information on a hot topic!
Ah, but you are probably thinking that's just a random recurrence of a hot topic... except that the book is by the same person who wrote the SBA blog post: Ramona Materi.  <shivers at coincidence #3>  We have copies of Ms. Materi's book in each of our three branches. Follow the title link above for location details.
Anyway, enough about me... let's pull out the research lessons from today's oddness:
Use news sources to keep on top of hot topics.  Business research is often about what is changing, not what existed yesterday.  News is where you find such things talked about.
Set up search alerts if a topic is likely to be important to you for more than a few days.
Use resources such as the Small Business Accelerator guides that do the work of pulling together sources and listing them for you. You'll save a lot of time and effort.

Always make sure you check for books and ebooks: They often provide depth that you simply won't find in a short news article or web site.
Buy your business librarian a coffee and s/he'll be more alert to new resources on your topic.  :-)
Happy researching!
-- MarkB
On behalf of your entire bus/econ librarian team: