Published by Mark Bodnar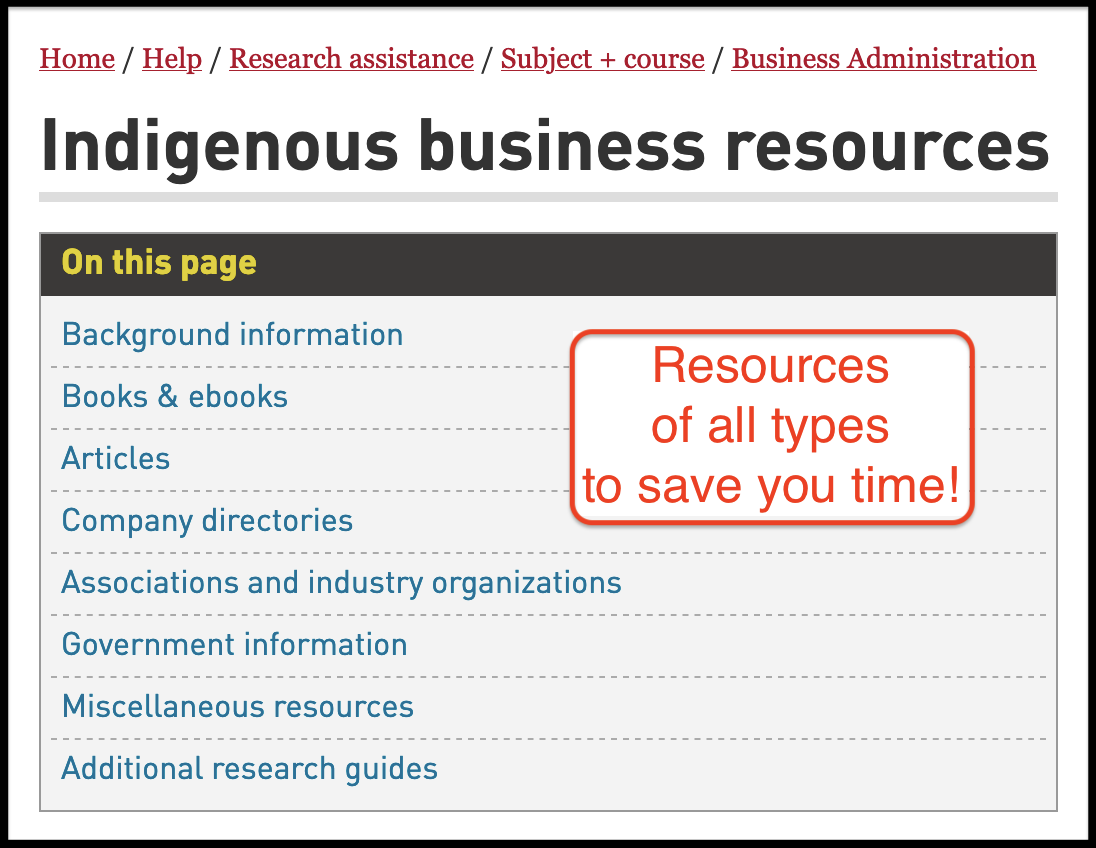 I'm very pleased to announce that SFU researchers now have a detailed research guide available on Indigenous business resources!
An increasing number of SFU assignments, courses, and programs in Business (and beyond!) are focusing on ways to work with and for Indigenous communities on business and economic development projects. Our new guide is intended to save you time and effort... 
<Click to learn more... including about some hidden treasures!>