Published by Mark Bodnar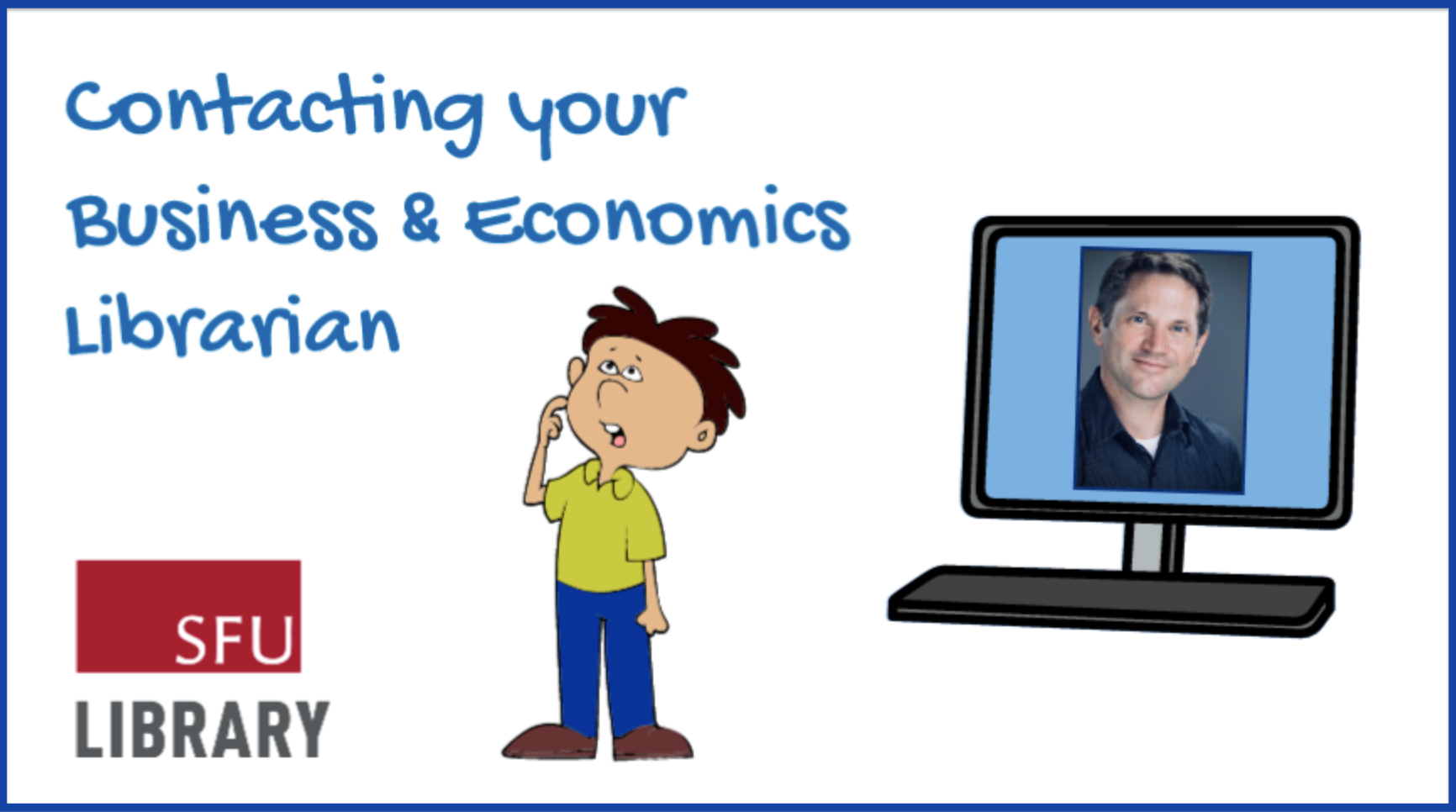 Hi all -- I hope you are doing okay in these difficult times.
I recently wrote a post about the wealth of resources available remotely for SFU researchers, with a focus on our top business & economics resources.  I ended that post with some tips on ways to get help choosing and using those resources.  
Since then many students and faculty members have sent me questions, so it's clear that at least some people are aware that when the physical library is closed, our remote research assistance is still available! 
To ensure everyone knows they can still contact me with their business & economics questions, I've made a short "Doodly" video...