Published by Mark Bodnar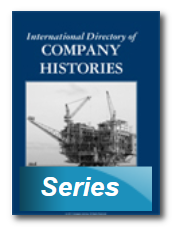 It can be hard to promote a history resource in a discipline such as Business where the focus is usually on the future. 
However, a good company history can help you understand the many strategic choices (successful or not) an organization has made, plus how those choices have shaped the company.
 Such information is invaluable for job hunting, strategic planning...
<... and more!  Read on for details and links!>