Published by Mark Bodnar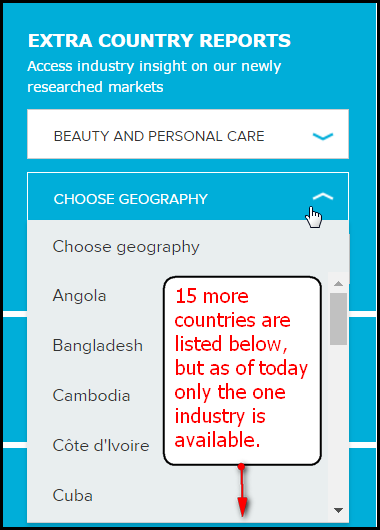 Secondary market research is hard.  Sometimes really hard. Maybe you knew that already?  
You never quite find exactly what you need, so you're constantly searching for information that is close enough to form a foundation for an estimate.  That's generally doable when you're dealing with a major economy such as the USA, Canada, or China, but it gets a lot more difficult when you are researching a market in a developing country such as El Salvador or Ghana... 
Which makes today's news particularly exciting (for me, at least!).
Our Passport market research database is expanding its coverage to include 20 emerging markets... Read on for details!