Beginning Fall 2020:
For Summer 2020 submissions:
The Library will accept either the signed & unsigned Approval Page and Supervisor Revision memo OR the Results, Approval, & Degree Recommendation (RAD).
For further assistance, please contact the Assistant for Theses: theses@sfu.ca.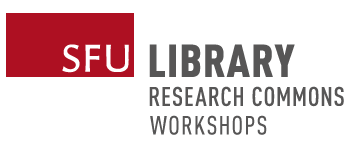 We invite you to attend this Q & A session once you have reviewed the following online video tutorials on using the thesis Word template:
You may also want to review these additional online video tutorials prior to attending, but it is not required.
Please bring any questions you have about using the thesis Word template. We can also use the screen sharing capability to guide you, provide clarification, examples and demonstrations.
Register for upcoming workshops