Beginning Fall 2020:
For Summer 2020 submissions:
The Library will accept either the signed & unsigned Approval Page and Supervisor Revision memo OR the Results, Approval, & Degree Recommendation (RAD).
For further assistance, please contact the Assistant for Theses: theses@sfu.ca.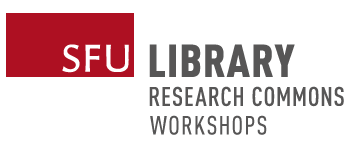 The SFU Library thesis template is a Microsoft Word file designed to assist students in preparing theses, projects, and extended essays. The template uses custom styles to ensure that your document  conforms to SFU-specific formatting standards and acceptable for Library submission.
This hands-on workshop will cover:
the structure of the SFU Library thesis/project/extended essays
styles: what Word styles are, the organization of the Library thesis template styles and how to apply the styles
how to insert tables, figures/images, auto-numbered captions and notes
how to generate and update the Table of Contents, List of Tables and List of Figures
Requirements:
Participants will need to bring their own laptop (either Mac or PC) with Microsoft Word installed.
Note:
the template has been tested with the following versions of MS Word: Word 2011 (Mac), Word 2013 (Windows), and Word 2016/365 (Windows and Mac), so it is advisable not have anything older than these versions.
Working Files: Closer to the workshop date, necessary working files will be emailed to all registrants.
Register for upcoming workshops
No upcoming instances of this workshop found.