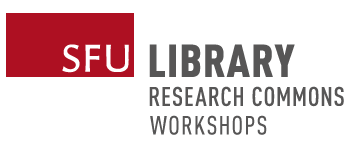 Bring your laptop (either PC or Mac), your document(s), and your questions to this open lab session to get some hands-on, practical help and suggestions with the Library's thesis template. Join the Library's support staff anytime during the open lab to learn how to:
populate the Table of Contents so that chapter headings and subheadings automatically show up with the correct pagination
insert table or figure/image captions so that they are auto-numbered and automatically populated into the List of Tables & List of Figures sections of your document
fine-tune the formatting of your tables
create very large tables to fit onto a landscape or tabloid (11x17) page
apply appropriate styles to make your thesis look consistent, professional and acceptable for Library submission and publication
other formatting tips & tricks
Please register so that we know you're coming.
Register for upcoming workshops
No upcoming instances of this workshop found.