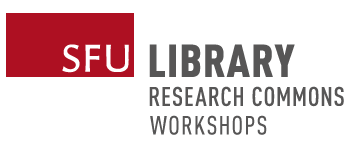 Dates
Thursday, January 26, 2023 - 9:00am to 10:00am
Thursday, February 16, 2023 - 9:00am to 10:00am
Thursday, March 16, 2023 - 9:00am to 10:00am
Thursday, April 6, 2023 - 9:00am to 10:00am
Register
See registration details below
All times are Pacific Time Zone (Vancouver, BC, Canada).
About the workshop
Is your List of Tables or List of Figures not populating or not updating properly?
Are you having troubles formatting large tables?
Do you have blank pages you can't get rid of?
Do have have inconsistent spacing?
Do you have page numbering issues?
Do you want to create a landscape oriented page?
Are some of your headings not showing up in the Table of Contents?
Other formatting issues?
If you are
currently
using the
Thesis Word Template
provided by the Library and would like some help with troubleshooting, please join us at one of our drop-in sessions.
Note:
 Registration details
No registration is required.
You can join a Zoom drop-in session at any of the listed times.
Facilitator(s)
Catherine Louie
Peggy Fung