Beginning Fall 2020:
For Summer 2020 submissions:
The Library will accept either the signed & unsigned Approval Page and Supervisor Revision memo OR the Results, Approval, & Degree Recommendation (RAD).
For further assistance, please contact the Assistant for Theses: theses@sfu.ca.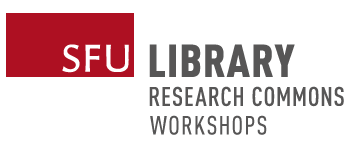 Workshop Dates
Wednesday, September 25, 2019 -

2:00pm

to

4:00pm
Location
Vancouver, Harbour Centre, Rm 7400
Note: This is a drop-in lab, but we would like you to register so that we know you're coming. You can come anytime during this scheduled time with your work and your questions. It will be on a first come, first serve basis, so you might encounter some wait time.
----------
Bring your laptop (either PC or Mac), your document(s), and your questions to this open lab session to get some hands-on, practical help and suggestions with the Library's thesis template. Join the Library's support staff anytime during the open lab to learn how to:
populate the Table of Contents so that chapter headings and subheadings automatically show up with the correct pagination
insert table or figure/image captions so that they are auto-numbered and automatically populated into the List of Tables & List of Figures sections of your document
fine-tune the formatting of your tables
create very large tables to fit onto a landscape or tabloid (11x17) page
apply appropriate styles to make your thesis look consistent, professional and acceptable for Library submission and publication
other formatting tips & tricks
Please register so that we know you're coming.
Last Modified: September 25, 2019