Workshop Dates
Saturday, September 14, 2019 -

2:00pm

to

4:00pm
Location
Vancouver, Harbour Centre, Rm 1520
Cancellation deadline date: September 7, 2019
You must cancel by this date to avoid a $25 non-attendance fee applied to your library account in accordance with SFU Library's Cancellation Policy.
-------------------
This workshop is part of All in a Day: Research Roadmap - a suite of our most popular workshops for graduate students and postdoctoral fellows. Mid-morning refreshments will be served at 11:00am
-------------------
The SFU Library thesis template is a Microsoft Word file designed to assist students in preparing theses, projects, and extended essays. The template uses custom styles to ensure that your document  conforms to SFU-specific formatting standards and acceptable for Library submission.
This hands-on workshop will cover:
the structure of the SFU Library thesis/project/extended essays
styles: what Word styles are, the organization of the Library thesis template styles and how to apply the styles
how to insert tables, figures/images, auto-numbered captions and notes
how to generate and update the Table of Contents, List of Tables and List of Figures
Requirements:
Participants will need to bring their own laptop (either Mac or PC) with Microsoft Word installed.
Note:
the template has been tested with the following versions of MS Word: Word 2011 (Mac), Word 2013 (Windows), and Word 2016/365 (Windows and Mac), so it is advisable not have anything older than these versions.
Working Files: Closer to the workshop date, necessary working files will be emailed to all registrants.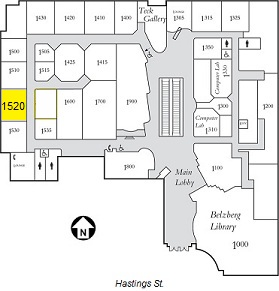 Last Modified: September 2, 2019