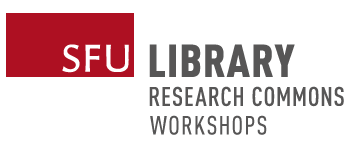 Interested in blogging about your research but not sure where to start? This hands-on workshop led by Alice Fleerackers will offer key tips and tricks for communicating your work to online audiences.
With a special focus on making academic content accessible, we'll take a deep dive into the world of web writing. We'll cover everything from "research storytelling" to Search Engine Optimization (SEO), outlining essential best practices for each. We'll also cover the challenges and opportunities of writing for non-academic audiences, and learn some simple tools and strategies for putting these lessons into practice. Whether you're an established academic or just starting out, you'll learn why it's never too soon to share your knowledge online.
Alice Fleerackers is a freelance writer whose writing has been published in digital marketing blogs, psychology journals, and everything in between. She's also a researcher at the Scholarly Communications Lab, an editor for the nonprofit Art the Science, and a doctoral student studying science communication at Simon Fraser University. Find her on Twitter at @FleerackersA
Note: Participants are invited to bring one research article each — either something they've written or something they've read — that they would like to "bloggify" during the session.
Register for upcoming workshops
No upcoming instances of this workshop found.