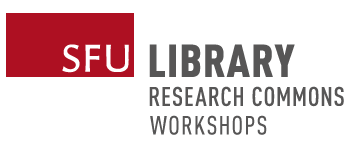 Join us for a tour and overview of SFU Library's new Media and Maker Commons! Learn how you can incorporate 3D printers, a vintage printing press, laser cutters, or video and audio recording and editing suites into your research projects. The Media and Maker Commons is here to help you communicate your research findings in new ways:
synthesize your work into bite-sized audio or video media using the recording studios
record a podcast in the one-button podcasting studio
produce physical prototypes with the 3D printer and  laser cutters
…and more!
Register for upcoming workshops
No upcoming instances of this workshop found.