March 20, 2020 update: While the physical SFU Libraries are temporarily closed due to COVID-19 measures, we are happy to continue to support you with any research data management questions remotely. Please feel free to contact us by email at
data-services@sfu.ca
during this time, and we can set up a meeting via video conferencing or telephone.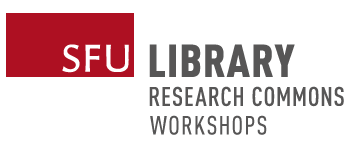 In the wake of the U.S. election, there is heightened interest in tools to improve our digital security. This public event will commence with a presentation by David Christopher from OpenMedia followed by a brief Q&A. Then, the workshop will divide into two streams.
In the first stream, participants will:
install a password manager,
enable two-factor authentication, and
find plug-ins for safer browsing (i.e. Privacy Badger, HTTPS Everywhere).
In the second stream, participants will install an end-to-end encrypted email service: PGP with Mozilla Thunderbird. Devices must run either a Linux, Mac OS X, or Windows operating system.
Note: attendees must BYOD (bring your own device) and laptops are preferred.
Upcoming workshops