March 20, 2020 update: While the physical SFU Libraries are temporarily closed due to COVID-19 measures, we are happy to continue to support you with any research data management questions remotely. Please feel free to contact us by email at
data-services@sfu.ca
during this time, and we can set up a meeting via video conferencing or telephone.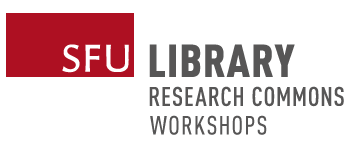 Wondering where to find datasets that will be most suitable for your research project or thesis? The data ecosystem is scattered across multiple providers and subject areas, which makes finding what you need both challenging and time-consuming. This workshop will introduce you to several tools and strategies to find relevant datasets, including open data portals (both governmental and otherwise),
Statistics Canada
,
CHASS
, the
Abacus Dataverse Network
,
Nesstar
,
ICPSR
, and
Statista
.
Register for upcoming workshops
No upcoming instances of this workshop found.