March 20, 2020 update: While the physical SFU Libraries are temporarily closed due to COVID-19 measures, we are happy to continue to support you with any research data management questions remotely. Please feel free to contact us by email at
data-services@sfu.ca
during this time, and we can set up a meeting via video conferencing or telephone.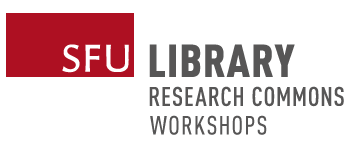 Workshop Dates
Wednesday, March 13, 2019 -

10:30am

to

12:00pm
Location
Burnaby, SFU's Big Data Hub (Applied Science Building - Flexible Meeting Room ASB 10908)
Note: Please bring your own laptop if you would like to follow along, but it's not required.
------------
This presentation will provide you with an overview of findings from the recent data release of the 2017 Aboriginal Peoples Survey (APS) and the Aboriginal Peoples Survey – Nunavut Inuit Supplement (APS-NIS). It will present findings about the labour market experiences of First Nations people living off reserve, Métis, and Inuit from the APS, and findings about Nunavut Inuit and government employment from the APS-NIS.
The APS provides key statistics on labour, education, language, housing and health to inform policy and programming activities aimed at improving the well-being of Aboriginal people.
Last Modified: May 22, 2020