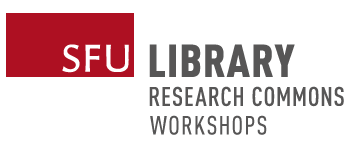 Digital tools for text analysis can help humanities researchers see and query their data in new ways through word frequency, patterns, and context. However, while a word cloud might seem to offer straightforward information about textual data, researchers may wonder how, why, and when to best to utilize these tools. This workshop will offer an introduction to Voyant - free, online software that creates visualizations of text - and to digital text analysis more broadly. We will discuss the different kinds of textual data that are optimal for digital text analysis, and explore several of Voyant's functions that may be of interest to humanities scholars.
Note: Please bring your own laptop.
Register for upcoming workshops
No upcoming instances of this workshop found.