Workshop Dates
Friday, March 22, 2019 -

2:30pm

to

3:30pm
Location
Burnaby, Bennett Library, Rm 7301
Note: This is our first group discussion and will focus on ethical data visualization.
------------
The Digital Humanities Innovation Lab is pleased to host our second series of @Us, a Critical Digital Humanities discussion group. This term our theme is Disorienting Democracy: Feminist Patterns of Difference, and our discussion group seeks to explore more closely what democracy means when it comes to our digital humanities practices. We'll be thinking about questions of equality, openness, and freedom in relation to the technologies that structure our data, our research, and our methodologies, and how by engaging an intersectional feminist approach we might also engage the cultural and political work of marginalized, unaligned, dis-enabled or otherwise non-normative orientations, identities, or experiences.

Thus, we will be asking how the idea of disorientation can help us to re-orient ourselves towards others, and how the underpinnings of intersectional feminist practice might support accountable, ethical, and democratic digital and data practices.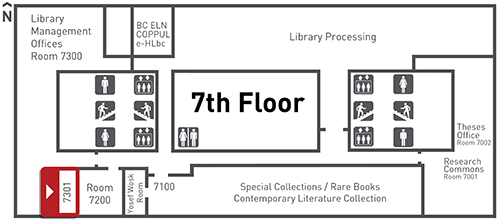 Last Modified: March 22, 2019