Workshop Dates
Wednesday, April 5, 2017 -

3:00pm

to

4:00pm
Location
Vancouver, Harbour Centre, Rm 1525
As with backups, people often realize the importance of file management when it's too late. In this workshop, participants will learn principles and concrete tips to manage files like a pro. Directory structure and naming conventions, for instance, can go a long way in alleviating the frustration associated with searching for a specific file. Participants will be introduced to SFU Vault cloud storage service to synchronize files between different computers. This way, you will never forget a file at home, and the file redundancy means you are less likely to lose data in case of a computer crash. We'll be comparing SFU Vault with other similar services such as Dropbox and Google Drive in terms of speed, capacity, versioning, and file sharing. Come to this workshop and become a master of your files in SFU Vault!
Note: Please bring your fully charged laptop to this workshop.
-------------
The Digital Humanities Café (DH Café) presents a series of short workshops and informal discussion on topics relevant to the basic theories and methods behind digital research in the humanities. The courses cover a broad range of topics, from larger issues in digital research in the academy to specific tools and research techniques.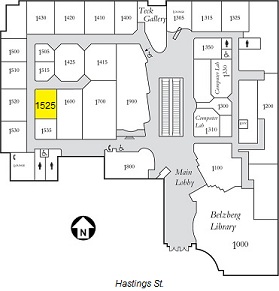 Last Modified: April 5, 2017