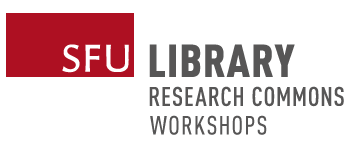 Dates
Tuesday, June 7, 2022 - 10:30am to 12:00pm
Location
via Zoom (link will be sent to participants 24 hours before the workshop/event begins)
This workshop is in the past and registrations are unavailable.
Registration dates
closed Monday, June 6, 2022 - 6:00am
This workshop has been cancelled.
All times are Pacific Time Zone (Vancouver, BC, Canada).
About the workshop
Have you heard fellow researchers discussing "DH" or the "Digital Humanities" but you're never exactly sure what they're talking about? 
Digital humanities seeks to bring new technological tools and methods to the teaching, research, and creative work of traditional humanities disciplines. Digital humanists also seek to utilize traditional humanistic tools to analyze new digital media.
This introductory session will cover some of the basic theory and practice behind digital research in the humanities.