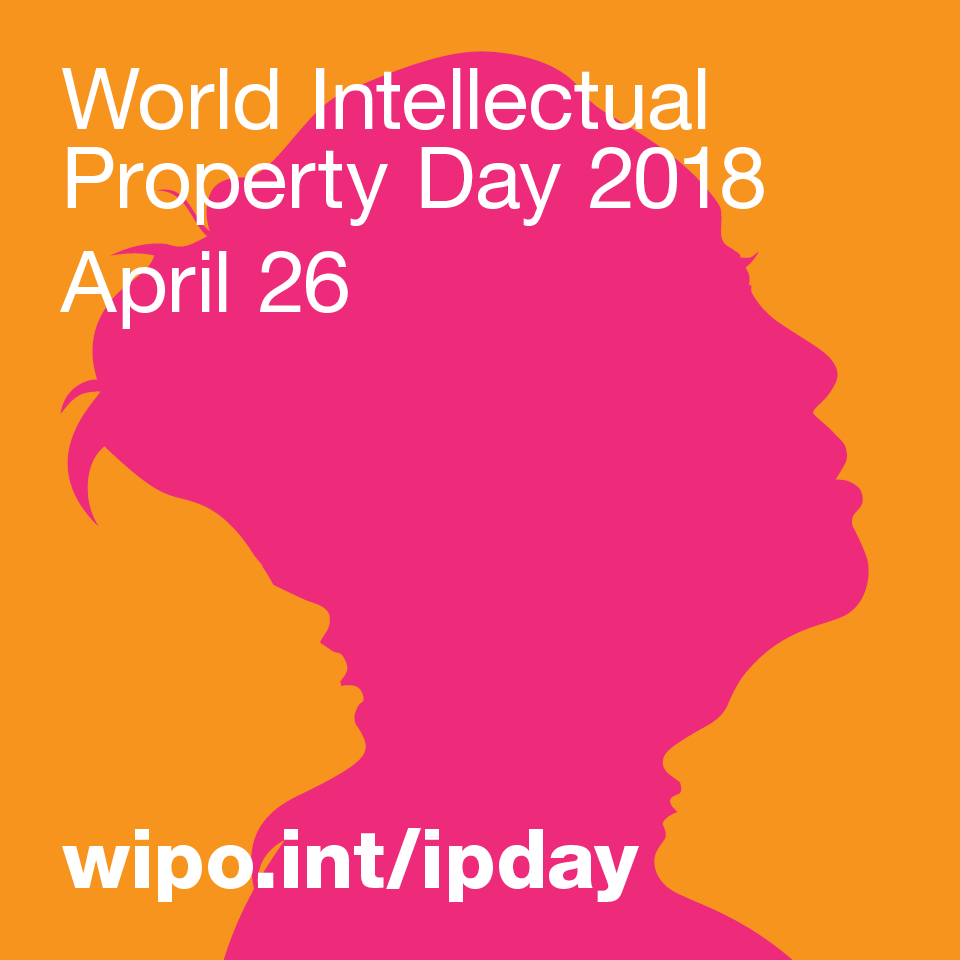 April 26 is World Intellectual Property Day, a day established by the World Intellectual Property Organization (WIPO) to encourage discussion and exploration of the connections between innovation and intellectual property rights (including copyright as well as patent, trade mark and industrial design). Intellectual property could consists of an invention, blueprints or plans, a written work, an artwork, a product design, a logo, a song, a video, and many other types of creations. Visit the World Intellectual Property Day Facebook page or check #worldipday for stories, photos, and event listings related to intellectual property and this year's theme.
This year WIPO has selected the theme Powering change: Women in innovation and creativity to celebrate "the brilliance, ingenuity, curiosity and courage of the women who are driving change in our world and shaping our common future." (WIPO, World Intellectual Property Day - April 26, 2018. Powering change: Women in innovation and creativity.)
Whether you are a student, a researcher, an instructor, a staff member or some combination of those, you are creating intellectual property all the time! And you are likely borrowing from and being influenced by the intellectual property of countless other innovators.
The SFU Copyright Office can answer your questions about copyright, including your rights as a creator and using other creators' materials in your teaching, writing, art or other work. Contact us at copy@sfu.ca with any copyright-related questions. Happy World IP Day!