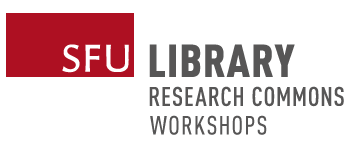 Want to make your research and writing more efficient? Hate the last minute rush of trying to create a correctly formatted bibliography? This workshop is for you! We will introduce Zotero, a citation management tool that can help you import, organize, share, and manage your citations and documents, as well as create correctly formatted in-text citations and bibliographies in almost any style -- in seconds.
Bring your laptop: this interactive workshop will cover registration, installation, and everything that you need to know to get up and running with Zotero.
Register for upcoming workshops
No upcoming instances of this workshop found.