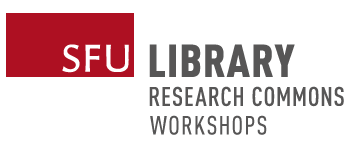 Making a map isn't difficult, but making a visually appealing map is much harder. A bad map is difficult to understand, and makes viewers more likely to ignore it entirely. A beautiful map will not only better communicate your ideas, but can transform an average poster, paper, or presentation into a great one.
Learning Outcomes: By the end of this workshop you will be able to:
Import data into QGIS
Find and use custom base maps
Understand the elements of good cartographic design
Use QGIS map layouts to make maps faster and more consistently
Export maps for publication
Software:
Please install QGIS, a free and open source GIS platform, on your computer beforehand. QGIS is available on Windows, macOS, Linux and Android.
Core Competencies: cartography, map layout, basemaps
Register for upcoming workshops