GIS Day is an annual worldwide celebration devoted to building community around GIS (geographic information systems) and showcasing the many uses of GIS in research and society.  
Student Map Competition
Undergraduate and graduate students from any program at SFU are invited to submit digital or web maps to the SFU GIS Day Student Map Competition by November 6.
GIS Day events
GIS Day 2019 on November 13 at SFU Vancouver will feature:
a workshop: Intro to Geospatial Data with R
student map presentations.
Learn how to manipulate geospatial data using the powerful programming language, and see the maps created by SFU students doing geospatial work!
All events are free and anyone with an interest in GIS is welcome to attend. 
To learn more and register, see GIS Day 2019.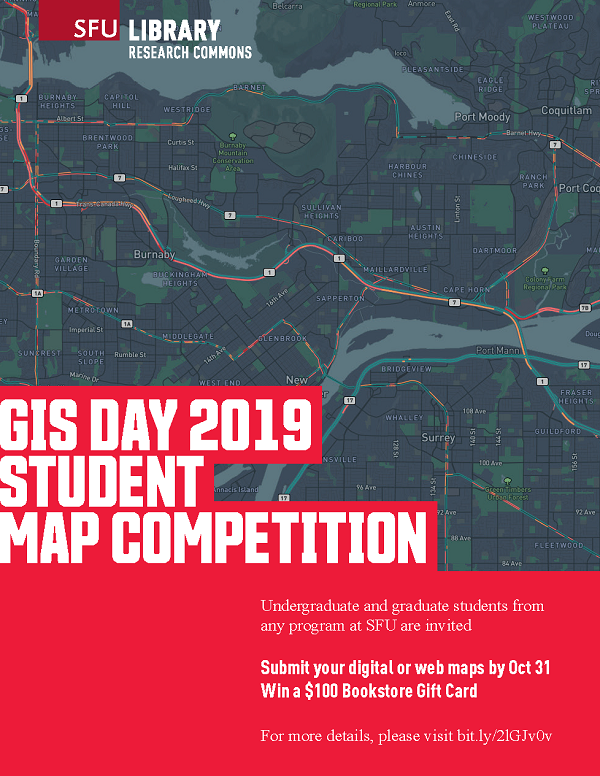 Location
SFU Vancouver (Harbour Centre), Room 1520
Contact for further information
Please contact research-commons@sfu.ca with questions regarding GIS Day.