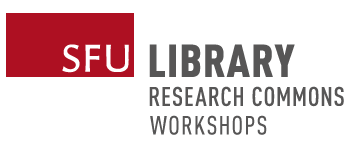 The analysis of place-based (or spatial) data requires a basic understanding of how to process the data. For example, what are the routes taken by Anna's hummingbird (Calypte anna) during winter migration and where do their routes overlap with predator territory? If we have data on the locations of Anna's hummingbird and their predators, we could process their network (or routes) and then analyze the overlap with predator territory.
Researchers in various disciplines will find this workshop helpful as an introduction to basic geoprocessing tools and workflow automation in ArcGIS. In this workshop, participants will learn to run basic and advanced geoprocessing tools using Python and an automated workflow process tool called Model Builder. During the workshop, participants will:
explore different data formats that work with ArcGIS;
use tools to their full extent in ArcMap;
learn about kernel density analysis;
automate geoprocessing tools; and
use Python in IDLE and in ArcMap.
Software requirements:
Participants will need to bring their own computer, running the Windows operating system. This workshop requires the use of ArcGIS Desktop, which is available for download and can be installed on Windows operating systems only. Instructions on installing ArcGIS Desktop and other necessary information will be sent out to participants closer to the workshop date.
Prerequisite:
This workshop assumes prerequisite knowledge of introductory Python. You can attend the Python workshop on Feb 8 & 9, or if you can't make it to this Python workshop, you may learn on your own the first 5 modules of Software Carpentry Programming with Python, which should sufficiently prepare you for this series of workshop.  Please contact data-services@sfu.ca if you have any questions.
Register for upcoming workshops
No upcoming instances of this workshop found.