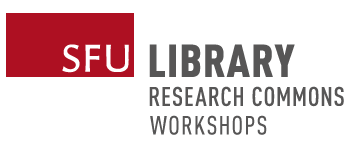 Dates
Tuesday, September 21, 2021 - 10:30am to 12:00pm
Location
Vancouver, Harbour Centre, Research Commons (RC), Room 7050.2
This workshop is in the past and registrations are unavailable.
Registration dates
closed Monday, September 20, 2021 - 6:00am
All times are Pacific Time Zone (Vancouver, BC, Canada).
Note: This is an in-person workshop.
What is GIS (Geographic Information System) and what does it mean by thinking spatially? This workshop will introduce you to a few basic GIS concepts by using a cloud-based GIS application (ArcGIS Online). The workshop is geared toward anyone curious about GIS or interested in making a quick digital map to visualize
phenomena 
around us on earth.
What is GIS (Geographic Information Systems) and why is GIS useful.


 

Geospatial data basics


 

Hands-on:
* add a dataset from an open data portal
* make a map and do a basic spatial analysis
* understand the basic components of GIS and how to think spatially
Software
ArcGIS Online. You do not need to install any software but need to send email to gis-software@sfu.ca to request an ArcGIS online account at least one day ahead of the workshop if you wish to participate the hands-on part. Also, bring your own laptop if you want to participate.