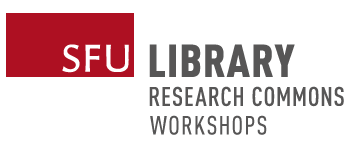 Dates
Tuesday, June 8, 2021 - 10:00am to 12:00pm
Location
via Zoom (link will be sent to participants 24 hours before the workshop/event begins)
This workshop is in the past and registrations are unavailable.
All times are Pacific Time Zone (Vancouver, BC, Canada).
GIS software doesn't have to be expensive! QGIS is a free, open source GIS platform with powerful tools and wide variety of plugins. Learn how to use the basic tools in QGIS for your spatial projects. 

Learning Outcomes: By the end of this workshop you will be able to:
Import data to and export data from QGIS
Edit data within QGIS
Do basic vector analysis in QGIS
Do basic raster analysis in QGIS
Export simple maps using the layout manager
Software: Please install QGIS on your computer beforehand. QGIS is available on Windows, macOS, Linux and Android.
Core Competencies: vector analysis, raster analysis, data management